Fujitsu to pay Rambus for third-party DRAM purchases
Prosecution immunity?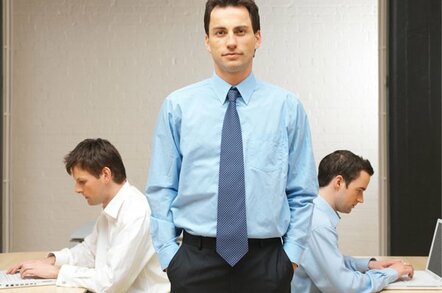 Rambus has licensed its memory technologies to Fujitsu, presumably allowing the Japanese vendor to buy DRAM from any company it cares to without the fear that Rambus' lawyers will come knocking on its door because it has bought allegedly unlicensed product.
How else are we to explain the royalty mechanism behind the deal? "Fujitsu's payment amounts will be based in part on the relative volume of DRAM that Fujitsu purchases from Rambus-licensed or unlicensed memory suppliers," said Rambus on the matter. Relative to what, it didn't reveal.
So if, say, Fujitsu buys DRAM from Hynix - currently fighting Rambus in the US court over its alleged infringement of Rambus' patents - it will still have to cough up to Rambus.
"The agreement applies to both manufacture and sale and covers systems, semiconductors, and all other segments of Fujitsu's business, past and future, on a worldwide basis," Rambus statement added, so the deal also extends to Fujitsu's own chip-making operations.
Rambus described the deal as its "first system-level patent licence", and suggests the company is not only pursuing memory makers but also anyone who uses that memory in their products, allowing it to get paid twice: once by the DRAM manufacturer, and again by the system builder whose computers contain that DRAM. Nice work if you can get it. ®
Sponsored: Becoming a Pragmatic Security Leader