Oracle has great Q3, if database growth doesn't concern you
Oh yeah. And SAP stinks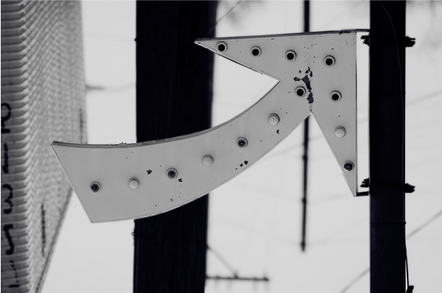 Oracle today turned in a good looking third quarter to investors. That is if you discount the database maker's unimpressive database sales growth.
Oracle showed off revenue of $3.5bn for the third quarter. That total is up 18 per cent from the $2.95bn reported in the same period last year. Larry's House also delivered an improved profit, reaching $765m as compared to $540m last year. Overall, Oracle's 19 cents EPS (earnings per share) beat analysts' consensus forecast by a penny.
Executives used the solid results as an excuse to go after one of the only software makers Oracle didn't acquire during the past two years.
"SAP's strongest geographical region is Europe," said Oracle's President Charles Phillips. "So we are especially pleased that in Europe our applications new license revenue grew in excess of 100 per cent year-over-year. It's very satisfying to be doing well right in SAP's backyard."
Boo-yah!
Oracle's results didn't look as pretty if you dug a bit deeper into the third quarter financial statement.
Most notably, revenue from new database and middleware licenses grew only 4 per cent to $827m. Support revenue for these products rose only 6 per cent and total database and middleware revenue grew 5 per cent to $1.92bn. Single digit growth everywhere.
Oracle's applications business performed better, working off a much smaller base. Revenue from this group surged 80 per cent to $877m, and new licenses revenue increased 77 per cent.
The results appeared to leave Oracle investors unmoved. Shares off Oracle dropped almost 4 per cent in the after-hours markets. ®
Sponsored: Becoming a Pragmatic Security Leader