Dell's redundant server strategy: more details
Up sell? Up yours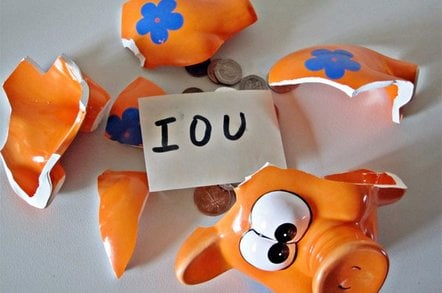 Earlier this week we passed on the story of a customer phoning Dell Computers and asking for something to link two PCs. Dell sold them a server and is currently refusing all requests for a refund. Dell says orders placed through its business channel are not eligible for return or refund.
We can now reveal that not only did Dell sell a server to someone who didn't know what a server was but they also sent a server with only one network slot and no cables. Additionally the kit was delivered when the office was closed and so was left with a nearby office.
The mystery shopper, let's call her Kate as that is her name, rang Dell and explained she worked for a two person company and needed to buy two computers and something to link them so they could share a printer. After talking to two different sales people she was sold two PCs and a PowerEdge server.
Once the kit arrived, and Kate realised there was only one network slot and no cables, she called Dell to complain but got nowhere. Kate then phoned a friend who told her she didn't need the server but Dell refuse to give refunds to business customers.
Kate's friend Chris is currently chasing Dell for a full refund on the grounds that the goods were mis-sold under the Sale and Supply of Goods to Consumers Regulations 2003.
Chris told us: "I want to get a full refund, it's a bit of joke but these are nice, trusting people who are regretting their decision to trust Dell and ask them for advice."
More details on DigitalSpy here.
And thank you to Reg reader Chris Rowe for the original tip-off.®
Sponsored: Minds Mastering Machines - Call for papers now open