UK extends airport iris scan scheme
The eyes have it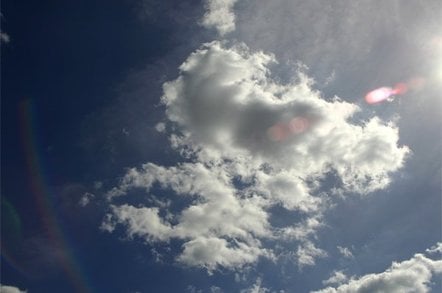 Heathrow Airport has extended a pilot programme that allows registered passengers to pass through immigration checks using iris scans.
The London airport opened up a fast-track immigration channel in terminal one on Friday that duplicates technology, known as Iris Recognition Immigration System or Project Iris, that went into operation in terminals two and four last July.
The move means a far wider pool of UK citizens and some foreigners will be able to bypass conventional passport checks, UK tabloid The Sun reports. Terminal one handles an estimated 21m passengers a year, making it the busiest arrival point in the UK.
After pre-registering, passengers can pass through automated booths on arrival to the UK by having their iris scanned. Frequent visitors to the UK, overseas nationals with permanent leave to remain, and British citizens are eligible to use the technology. Data of users' iris patterns are cross-matched with passport details and stored in a database.
The UK government has already invested £2.86m in the technology, which it plans to extend to both terminals in London Gatwick, Manchester Airport, Stansted and Birmingham by the end of 2006.
Immigration minister Tony McNulty said: "With over 97m people entering the UK in 2005, it is important the UK remains at the forefront of the latest technology in immigration controls and the Government's commitment to Project Iris demonstrates that.
"Secure and effective border controls are vital to safeguard our citizens against terrorism, serious and organised crime, and illegal immigration, while at the same time facilitating entry for legitimate travelers."
Terrorist bombings on London's transport network led to the temporary suspension of Project Iris pilot projects in Heathrow, but the service was reopened in January. ®