OGC spreadsheet madness causes dealer uproar
Are we in, or are we out?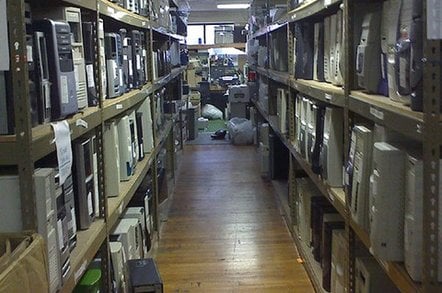 The Office of Government Commerce is blaming a spreadsheet error for a foul-up over accrediting suppliers for its new Catalist procurement programme.
Catalist replaces the government's GCat agreement in June: it short-circuits EC red tape, enabling public sector managers to buy goods and services more easily from approved suppliers. Around £2bn sales a year are expected through Catalist framework agreements.
The OGC had accredited 29 resellers, but in a letter leaked this week to UK channel magazine Microscope, the government procurement body said:
"Unfortunately, [we are] not, as we had hoped, in a position to accept your tender at this time. This is because an error in the original evaluation spreadsheet has been identified, necessitating rescoring of all tenders for this project… this error has now been corrected and this has caused a small number of changes to the original award decision."
Oh dear. So what spreadsheet would that be then?
The OGC is to tell the resellers if they are successful or not this week, Microscope reports. PC World Business, part of the Dixons Stores Group, yesterday confirmed that it had Catalist accreditation. ®
Related link
Microscope: Catalist celebrations halted
Sponsored: Becoming a Pragmatic Security Leader