Application Replatforming
Reg research highlights channel opportunity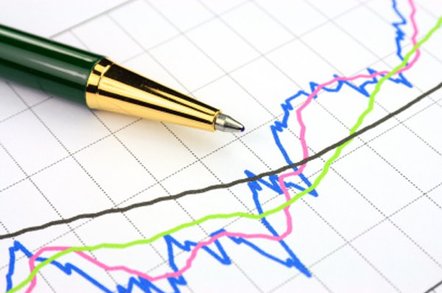 When larger organisations across the market were frantically implementing ERP and CRM applications in the second half of the 90s, the platform to underpin these systems was typically the high-end UNIX box.
But things have moved on since those heady times of high demand and high margin. From the customer perspective, initial implementations of ERP in particular have grown considerably, systems have often proliferated, and it is now quite common for multinational customers to have many separate instances of the same packaged application spread across multiple divisions and geographies.
The packages themselves have been evolving too. We have seen moves from traditional client-server to web based architectures and, more recently, service oriented architectures (SOA). With the addition of new functionality, application vendors have been constantly trying to lure their customers into upgrading to the latest releases, with more intuitive user interfaces, mobile enablement, integrated business intelligence, and all kinds of other goodies.
Many organisations are going through or planning upgrade and/or consolidation activity, which will naturally lead them to a review of platform requirements. Even if they are not upgrading or consolidating, many are realising that any platform installed more than five or six years ago is probably underperforming by today's standards - in terms of both physical capability and cost of ownership.
Furthermore, financing agreements put into place when platforms were originally acquired have increasingly come to an end, meaning many companies are looking at application replatforming. This was confirmed during a recent research study involving almost 6,000 Reg readers.(Figure 1)
The graph shows that one in four larger enterprises is looking at a packaged application platform switch or upgrade during 2006.
Not surprisingly, the level of activity diminishes with organisation size on a percentage basis. But, with more organisations in the mid-market than in the enterprise space, it is clear there will be significant activity across the board. A seven year old low-end UNIX box sitting in the corner of an SMB's office is as ripe for replacement as a similarly aged high-end beast in an enterprise data centre.
The channel opportunity here is obvious, but what are the practicalities associated with capitalising on it effectively?
Sales teams should be aware of the packaged application portfolios of their customers and prospects, and ask questions about how to move these forward. Pay particular attention to application upgrade intentions, as the latest rearchitected releases of software actually force new platform requirements in many cases. Plans to consolidate multiple installations are also likely to lead to platform reviews.
Resellers looking to capitalise on the replatforming opportunity must ensure they have the basics covered. This includes, for example, an ability to size and spec the appropriate platform landscape for the last couple of releases of the applications most likely to be encountered. In many cases this might dictate the need for partnering with relevant professional services organisations. Hardware manufacturers themselves may also be able to provide support as many have in-depth knowledge of the configuration requirements of the higher end software packages.
One way or another, replatforming activity is going to encourage the purchase of a lot of platform hardware and software in 2006, so any member of the channel not paying attention to this is missing a potentially lucrative trick.
Dale Vile is research director at independent analyst firm Freeform Dynamics, the Reg partner now looking after our reader research studies.
Sponsored: Minds Mastering Machines - Call for papers now open