Telcos collaborate for IMS
But will it actually work?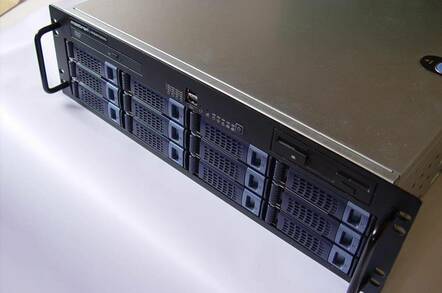 NetEvents Monday will see a big shot in the arm for the "old guard" of telecoms, as the great white hope of the legacy services, IP Multimedia System (IMS), gets its chance to prove it might actually work.
The proof of pudding will come in October, under the flag of the MultiService Forum, which will unveil plans for its "plugfest" next week, according to BT MSF president Roger Ward.
At NetEvents, Garmisch, Ward was setting out what he saw as the important questions facing mobile operators and fixed line operators, as the threat from the raw Internet Protocol networks gets closer.
"On Monday, we expect to be asked a lot of hard questions about where IMS is going," said Ward. "We'll be having a phone-in and web-based conference, and it's all about what we're calling GMI 2006."
And what will GMI 2006 actually be? It stands for Global MSF Interoperability, and is the latest in a series of massive public tests of a technology which is essential for MSF members to have working - and all working the same.
Sceptics about IMS are not hard to find. Commentators from the internet-based world see it purely as an attempt by a group of legacy suppliers of obsolete equipment to stay in business. For example, VON pioneer Jeff Pulver has told us that IMS is "the return of the Sith" - a Star Wars reference, meaning that the old, evil Empire is clinging to power.
For the MSF members, however, it's a matter of life and death. As the world goes IP, they have to make it possible for their customers to get at least some of the benefits of the internet over their networks.
Monday's announcement will foreshadow one of the most ambitious interworking experiments yet, when October's GMI 2006 event is described in full. We expect the MSF to unveil a five site lashup of all the essential technologies involved in IMS, with Korea, the UK, America, Japan and European carriers all participating.
Will it all work? Almost certainly not.
"If all the equipment worked without fault, there wouldn't be much point in holding the event," said Ward, who is "office of the CTO" at BT when not wearing his MSF Presidential hat. "Equally, if none of it interworked at all, there wouldn't be any point, either."
What he's hoping, he said, is that something like 70 per cent of the experiment will work reasonably well, ten per cent probably won't work at all, and that the remaining 30 per cent will show where things needed some more work before the technologies could be rolled out seamlessly.
These GMI events don't normally show up in the national daily papers, but they are stupendous expositions of technology interworking. MSF holds them every two years, and each time, the focus is "pretty much on what our members are most concerned about," Ward said.
Vodafone senior core network architect Dr Dan Warren said the MSF meetings were very collegiate in atmosphere. "We tend to be very different from the political struggles inside bodies like the 3GPP," he said (he sits on the 3GPP). "We all are trying to work together to make something work, rather than trying to push proprietary technology, which is important to an individual member."
Intellectual property wars are out. "Any member participating must make any relevant IP available at reasonable cost; and it is absolutely prohibited to offer a technology which you are secretly in the process of patenting."
Previous MSF GMIs have been spectacular, if secret, successes. This one is no less critical to the world's telcos - though most of us will never get to hear about what was learned inside. All the information is freely available on the MSF website - to MSF members only.
This plug-fest is designed to validate the latest IA - implementation agreement - from the MSF. It covers a wide range of topics. For example, it will cover roaming - across multiple network types, not just from one cellular provider to another. That's essential if the established telcos are to make any money out of the Wi-Fi hotspot revolution.
It will also focus sharply on quality of service - another big problem facing those who use Wi-Fi for voice or video, or who transmit MPEG 4 data over high-latency networks where packet loss cannot be tolerated - including session border control, and bandwidth management.
Finally, it has to prove that IMS will interwork with 3GPP Release 4. That involves all the planned upgrades to the wireless network, worldwide, in the next two or three years (including the question of whether Flarion's Flash-OFDM will become an official part of the Long Term Evolution (LTE) plans of the 3GPP now that Qualcomm's weight has been thrown behind it. Full details of the announcement are on the MSF www.gmi2006.com website. Expect the official speeches and presentations from Fremont, California, some time late (European late) Monday. ®