IBM goes after small biz
Channel rejig ahoy!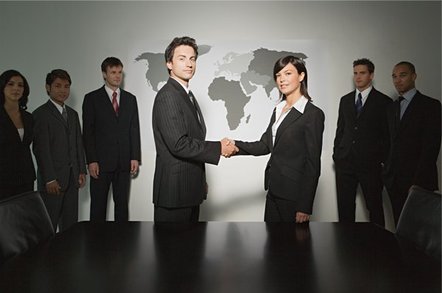 Big Blue is changing its channel strategy to better serve small and medium businesses.
Joe Senior, of IBM's integrated partner team, said: "This is a global initiative with significant investment of dollars and people." IBM wants to double the numbers of partners it has serving the Small and Medium Business market.
Senior said IBM was doubling spending on the sector compared to last year. He said resellers would get solid pre and post-sales support, dedicated account managers and marketing help. He said it was not just about Express - Big Blue's budget range - but other products too.
Andrew Kandiah, commercial director at Southampton-based reseller WCI - which has already signed up to the programme, said: "We liked the Express offerings but also the chance for bespoke pricing on other products and funding for local marketing." Kandiah said IBM suffered from a perception in the market that they are too expensive. He said WCI had concerns over HP's channel strategy which led the company to deepen its relationship with IBM.
Michael Barnard, of IBM's SMB and Channels marketing, said: "There are three aspects to the marketing - firstly selling to end users in small businesses and creating awareness and "pull". Secondly marketing to the channel - making existing and potential partners aware of what we have. And thirdly marketing with the channel - where we work with a partner to generate demand - that varies a lot partner by partner.
Smaller partners will not have revenue targets although the IBM teams that manage them will have such targets.
Senior stressed that the team was dedicated to channel partners - "we live or die according to the success of the channel...and there's nowhere else for us to send the leads to - there's no competing team at IBM."®