Sun buys Linux and Solaris patch whiz
IBM client defects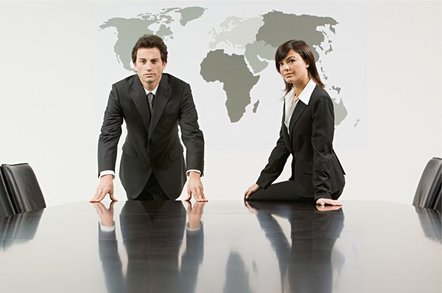 Ever on the prowl, Sun Microsystems has picked up a small patch management company called Aduva.
Aduva, based in Sunnyvale, specializes in keeping Linux and Solaris servers current. In particular, the Aduva OnStage product handles the installation and testing of patches across large numbers of servers.
"By acquiring Aduva, Sun will be addressing the number one pain point we hear from IT administrators – patch management – while addressing the principle cause of service downtime and system vulnerability: out of date systems and patches," said Don Grantham, an EVP at Sun. "By integrating this technology into our offerings and services, Sun can enable customers to update thousands of systems at the touch of a button."
Aduva counts IBM as its closest hardware partner, according to information on the company's web site. The firm has worked on improving the management of Linux running on x86 systems and IBM's mainframes. In fact, Aduva claims IBM and Intel as investors.
More recently, Aduva added support for Sun's Solaris operating system as well.
The Aduva testing lab is the company's "magic."
"The Lab builds enhanced entity-to-entity rules at the component level for Linux and Solaris environments identifying working sets of components and packages without breaking Distro certification," Aduva said. "The Lab harvests and mines all changes to the Linux distributions we track (both Red Hat and SUSE for Intel, AMD, Power, and Mainframe architectures) and continuously monitors for Linux component changes. As each component evolves in its lifecycle, the Aduva Lab enhances and tests its rules for comprehensive accuracy, and certifies the rules and components for deployment."
Sun seems to be on an endless quest to purchase small software companies in the hopes of boosting server and storage management skills. The deal is expected to close in the next four months. Sun did not release financial terms for the purchase. ®
Sponsored: Becoming a Pragmatic Security Leader