Microsoft leak shows Vista eight-pack
Six for you, two for the EC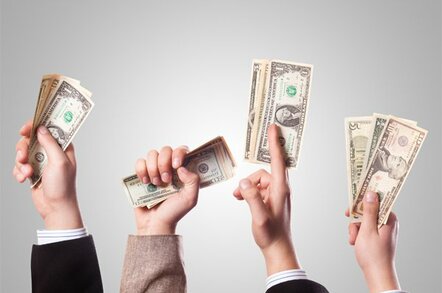 Microsoft's next desktop operating system will ship in eight flavors, according to a company leak.
The eight flavors of Windows Vista will range from versions aimed at home and business tastes to two versions designed to comply with the European Commission's (EC) ruling against the bundling of Media Player. The EC-friendly editions come as Microsoft continues to argue whether it has complied with the terms of the commission's anti-trust ruling in its bid to avoid paying a daily penalty of $2.4m for failure to comply.
Of course, you weren't supposed to know about Windows Vista packaging until a time deemed more appropriate by Microsoft's engineering team and marketing department. The information only came to light after Microsoft accidentally posted product details to a web page that Microsoft said was designed to test the Windows Vista help system, and which has since been removed.
Rather than fess up and confirm details, Microsoft said the site included "incomplete information" about the Windows Vista line up.
The Windows Vista family will feature three editions targeting consumers, three for business users, a basic edition (called Windows Starter 2007) that will probably target small and medium businesses and specific deployment scenarios, and Windows Vista Ultimate that combines features from the home and business editions.
Included in the home range is Windows Vista Home Basic N, while the business line features Windows Vista Business N - both of which will ship without Windows Media Player for markets covered by the EC. Microsoft of course landed in hot water with the EC for bundling Media Player with Windows, and has been ordered to de-couple the two. ®