Microsoft reveals piracy battle plan for the UK
For the good of the economy, of course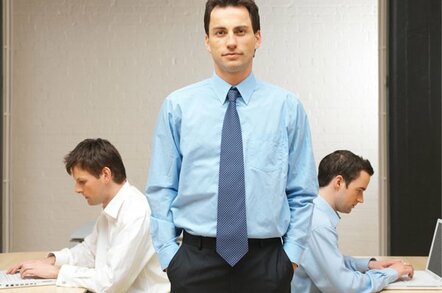 Microsoft has launched a campaign targeting software piracy in the UK. Called 'Keep IT Real', the campaign aims to reduce the UK piracy level for Windows by five per cent to 11.7 per cent within three years. The company says its goal would help the UK economy.
"Keep IT Real will help us to address the problem in a number of ways," Microsoft UK head of anti-piracy Michala Alexander said. "By educating customers on how to purchase legitimate software, we can protect them from the risks associated with piracy. And by closing down channels for the sale of pirate software, we can reduce the impact of illegal trade on Microsoft's UK partners."
Over the next six months, Microsoft plans to send two teams of investigators to 800 technology vendors suspected of hard-disk loading (where PC vendors charge multiple customers for copies of the software pre-installed on PCs, but provide a license agreement valid for only one copy) or other forms of piracy.
Microsoft will then assess the findings of the operation, known as 'Feet on the Street', and decide on the appropriate course of action for each case. This could include prosecution.
"A small number of IT vendors are at the moment putting customers at risk of unwittingly running illegal software," Alexander said. "The work of the Feet on the Street teams will make clear to these vendors that Microsoft will not tolerate illegal copies of its software being sold."
Microsoft is increasing its commitment to the pursuit of legal action.
Earlier this week the company announced the initial results of a crackdown on the sale of counterfeit software in the Glasgow area. In projects spanning three years, investigations were conducted into 12 companies, resulting in court proceedings and payments of up to £75,000 each.
The software giant is also working with auction and retail websites to tackle piracy. It reports that, under eBay's VeRO programme, over 35,000 suspected illegal sales items have been removed from the eBay site since August 2005.
Copyright © 2006, OUT-LAW.com
OUT-LAW.COM is part of international law firm Pinsent Masons.
Sponsored: Beyond the Data Frontier