Microsoft prolongs row over EC manuals
Pity the poor bureaucrat who has to check them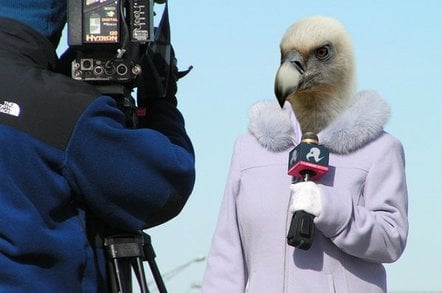 Microsoft has made an official response to a European Commission demand that it justify its failure to meet obligations imposed under a 2004 anti-trust ruling.
But its response appears to have been something akin to "up yours". The firm not only said in a statement this afternoon that its software documentation was good enough, but that it supplied it in time and the EC had not even bothered to read it.
In 2004, the EC ruled that Microsoft had abused its dominant position in the market for server software. It proposed to open the market up by making Microsoft issue technical documentation that would make it easy for other developers to produce server software that could communicate with its operating system.
It has been stuck in a playground spat over the documentation ever since.
The latest submission from Redmond includes evidence from five computer science professors that claims the last batch of documentation given over to the EC "provided complete and accurate information" that met "current industry standards...to the extent that this can be reasonably achieved."
The last expert witness Microsoft chose to examine its documentation was seconded to become the EC's Monitoring Trustee and decide whether the software giant's submissions satisfied the 2004 ruling.
The EC says it has had to "repeatedly remind of the need to provide complete and accurate specifications". Further, the documentation Microsoft said had been supplied on time and merely not read by officials had in fact been supplied late.
"It is of course the European Commission that will decide whether Microsoft is compliant with the March 2004 decision, and not Microsoft," the EC said in response to Microsoft's statement.
Other matters to be considered include Microsoft's provision of source code licences, which the EC says it will have to justify in respect of the 2004 ruling if they are to get off the hook.
Microsoft has requested an oral hearing. The EC said "sure thing", but we may have to impose fines backdated from the date of the hearing to the last documentation deadline, December 15, 2005, and we will try and keep them going if there's cause.
The row continues. ®