OFT warns of online dating scams
Cashing in on lurv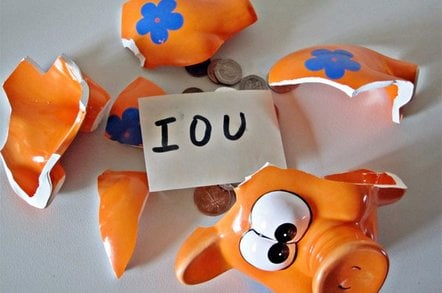 Reg readers looking for lurv are being warned about the pitfalls of online dating scams. The Office of Fair Trading (OFT) says some unscrupulous characters prey on people looking for a soul mate by pretending to fall head over heels for them.
In fact, once these cads and cadesses hook their victim, they then start asking for cash (so, a bit like marriage, ed).
These love cheats won't ask for cash immediately, though. Oh no. First, they'll convince you that they love you and that you should meet up. Telltale signs that something's not right is when they start tugging at the heart strings with pleas for money.
One approach might be: "Hey bunnykins, I'd love to meet up but I don't have enough cashy-washy to make the trip, so will you be a good fluffy bunny and transfer it over?"
Or, they might try this one: "I need a lifesaving operation and you're the only one who can help..."
So, you've been warned. By sheer coincidence, today's red flag from the OFT comes on February 14 - St Valentine's Day - when people everywhere spend a fortune on cards, choccies and flowers. Pity no-one's issued a warning about that particular rip-off. ®