Waiting for the software revolution
AppExchange and Smartfundit.com pave the way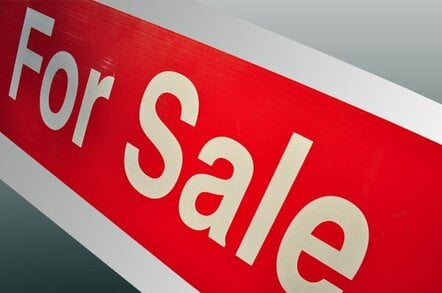 Quocirca's changing channels Research conducted by Quocirca in 2005 showed the majority of UK enterprises still pay for software upfront either as perpetual licences or renewable on an annual or bi-annual basis. The same research also showed that more than half would like to see the way they pay for software changed to a monthly subscription. What the customer wants, the customer should get, but this leaves a problem for vendors and resellers who need money in the bank to pay the bills. Two initiatives launched in January this year will make it easier to make a transition in the way software is both delivered and paid for: the salesforce.com AppExchange, and new financing portal smartfundit.com.
The AppExchange opens up the salesforce.com platform to any independent software vendor (ISV) who wants to make their application available as a hosted service. Software as a service (SaaS) is the ultimate expression of the monthly subscription model. The rate at which salesforce.com is signing up partners for the AppExchange suggests there are going to be lot more applications available as hosted services in the near future; it includes more traditional software companies, like Business Objects and Adobe, who would never have been associated with SaaS a few years ago.
What has this got to do with resellers? Salesforce.com is currently just providing a platform, not a route to market, so if an ISV currently works with the channel, there is no reason why it should not continue to do so if it adds a SaaS capability into the mix. And anyway, if salesforce.com does start helping its AppExchange partners to market, it looks like it might be ending its standoff with the channel: it has recently appointed a senior vice president for Channels and Alliances.
Many vendors have been busy announcing hosted versions of their own applications, but the salesforce.com initiative is the first in the industry to make a generic hosting platform available for any ISV, small or large. Good news for end users then, with plenty more applications available as a monthly subscription, but what about the cash in the bank? This is where the second initiative comes in.
There is nothing new about the idea behind smartfundit.com, a portal backed by Corporate Computer Licencing (CCL), which has been around for 14 years or so. CCL's model is simple: the cost of a software deal is agreed, the upfront amount paid to the ISV, and CCL charges the end user on a monthly basis over an agreed period of time. The ISV has the cash in the bank and the end user has their desired option of paying on a monthly basis.
The launch of the smartfundit.com portal just makes the model more accessible. The range of finance partners is far wider than that offered by individual vendors so the best price can be found for a particular deal online. What's more, it is open to resellers and vendors alike.
Smartfundit.com is not aimed exclusively at SaaS type deals; for example it could be used to fund an on-premise installation by a reseller of SAP on a Microsoft platform. However, it fits well with ISVs and resellers whose customers are looking to transition to SaaS.
Cynicism about the SaaS model has been rife, and conservatism is justified. The use of on-premise software licences still predominates. But many, not least salesforce.com, are predicting an inflection point. In its 2005 research, Quocirca asked respondents how they expected to be paying for software in 2015, almost 50 per cent said as an on-demand service, 40 per cent didn't know, and less than 10 per cent said it would be unchanged. So, it looks like there will be an inflection point, and these recent initiatives should help bring the date it happens forward.
Bob Tarzey is a service director at Quocirca focussed on the route to market for IT products and services in Europe. Quocirca (www.quocirca.com) is a UK based perceptional research and analysis firm with a focus on the European market.
Copyright © 2006,