Kama Sutra: the final countdown
Da-da-da-da, da-da-da-da-daaaa...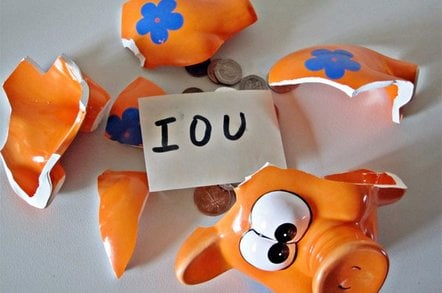 The destructive Kama Sutra worm has begun thrashing files on infected machines with incorrectly set system clocks.
Even though the worm is programmed to first delete files on infected machines on Friday (February 3), its deadline is based on the clock of infected Windows PCs. Finnish anti-virus firm F-Secure says it has already received two reports from users who've had files on their system overwritten by the worm.
The Kama Sutra worm (AKA Nyxem-D or Blackworm) first appeared on January 18, posing as a email message offering a variety of salacious content. Subject lines used in the malicious emails include: The Best Videoclip Ever, Fw: SeX.mpg, Miss Lebanon 2006 and Fuckin Kama Sutra pics. The worm only affects Windows PCs.
Windows users who fall for this ruse wind up with an infected machine and disabled security software. Worse still, Nyxem-D is also programmed to overwrite files on Friday February 3, and the third day of every month thereafter. The worm overwrites DOC, XLS, MDB, MDE, PPT, PPS, ZIP, RAR, PDF, PSD and DMP files on all mounted drives.
This old-school "trash your Windows PC" worm has infected an estimated 600,000 machines, with the US, India and Peru having the greatest number of infected machines, Security Focus reports. One US firm alone is responsible for around 75,000 infection hits, according to an analysis by security firm LURHQ.
Windows users are advised to run scans for infection using up-to-date anti-virus signatures. The worm attempts to disable most anti-virus products, so if you hit trouble on this score it's a good idea to either reinstall software or run web-based anti-virus scanners, such as Trend Micro's free House Call service. Symantec, among other security vendors, has published a free disinfection tool (available here). ®
Sponsored: Webcast: Why you need managed detection and response