MS sues over anti-spyware scam
Spyware Cleaner misleading and ineffective, alleges Washington state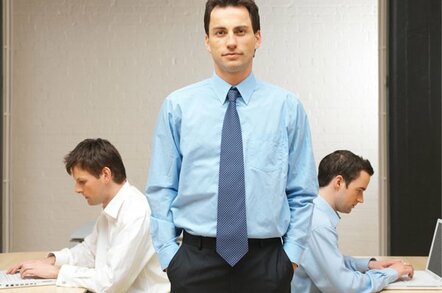 Washington State and Microsoft have joined forces to sue a firm that allegedly used scare tactics to sell ineffective anti-spyware software.
New York-based Secure Computer is accused of using spamming and pop-ups in an aggressive and allegedly deceitful marketing campaign designed to promote sales of a product called Spyware Cleaner. The firm is the first to be sued under Washington's newly enacted anti-spyware regulations. It also stands accused of violating federal anti-spam laws, as well as other state and federal consumer protection legislation.
In a lawsuit, Washington's Attorney General Rob McKenna alleges that Secure Computer's anti-spyware software falsely claims that PCs are infested in an attempt to coax users into paying $50 for its software. Spyware Cleaner only changes security settings on PCs rather than doing anything to clean machines of any infection. Washington State alleges the software actually "renders computers more susceptible to attacks" rather than protecting them.
Some of the emails punting Spyware Cleaner pose as messages from MSN Member Service with subject lines such as "Special Security Alert for MSN Members". Other messages allegedly arrive as pop-ups via Windows Messenger. These alleged tactics prompted Microsoft to file a federal lawsuit against Secure Computer alleging the firm used its trademarks without permission to suggest Microsoft recommended the ineffective software.
The lawsuit brings charges against Secure Computer company president Paul E Burke, and owner and manager of web domains for Secure Computer Gary T Preston. Both New York-based men reportedly made in excess of $100,000 flogging Spyware Cleaner through various affiliates. Other defendants - Zhijian Chen, of Portland, Oregon; Seth Traub, of Portsmouth, New Hampshire; and Manoj Kumar, of Maharashtra, India - are alleged to be affiliate advertisers of Spyware Cleaner. ®
Sponsored: Detecting cyber attacks as a small to medium business