Eclipse targets enterprise IT decision makers
'Much more than just a Java IDE'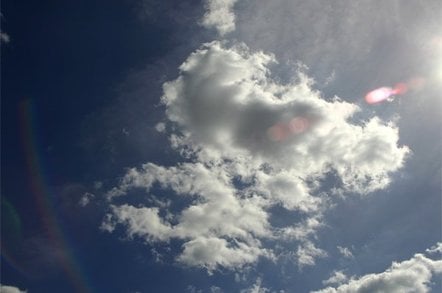 IT decision makers are the target of an Eclipse Foundation campaign to make them feel comfortable adopting tools and integration strategies based on the group's open source framework.
Eclipse is preparing a roadshow for executives who set IT strategy at enterprises, to educate them about using Eclipse-based software. This will hit four US cities starting next month.
The roadshow reflects the expansion of Eclipse's remit to projects that go beyond integrated development environments (IDEs).
Eclipse claims that between 55 per cent and 60 per cent of Java developers today use an Eclipse-based IDE. These tools include SAP with NetWeaver Developer Studio, Sybase with its WorkSpace and offerings from a host of embedded systems specialists including MontaVista Software and QNX.
Eclipse has 150 member companies and began life in 2001 as an open source tools framework for Java, following a massive donation of code from Java tools laggard IBM.
IBM's reason for establishing Eclipse was to broaden support among developers for its own Java tools. IBM with Visual for Java - re-branded WebSphere - lagged behind Borland Software's market share, while control of Java rested with the Java Community Process (JCP). This was - and still is - stewarded by Sun Microsystems, IBM's Java and systems foe. Sun has not joined Eclipse.
Since those early days, Eclipse has seen a mushrooming of projects. One notable example is the Business Intelligence and Reporting Tools (BIRT) for business intelligence (BI), which takes Eclipse out of its early, pure IDE focus.
Underpinning Eclipse's latest objective - of wooing IT decision makers inside enterprises - is the Application Lifecycle Framework Project (ALF), which started life last summer. The goal of ALF is to co-ordinate and orchestrate the metadata that flows between tools plugged into the Eclipse framework.
This takes the original concept of Eclipse, which was to provide a framework for different tools, a step further. The framework itself provides different vendors' tools with a common user interface, menu system and code repository.
By sharing metadata, it is hoped ALF will allow a greater degree of collaboration and interoperability between Eclipse tools, making it easier for developers to work together as tools integrate at a feature level. The first ALF "code drop" is due at next month's EclipseCon 2006 in California.
Ian Skerrett, Eclipse's director of marketing, told The Register that while Eclipse has had considerable success getting developers to adopt Eclipse through viral marketing, the next phase is to educate those who set IT strategy who, he said, "have heard Eclipse is something their Java developers use".
"Eclipse is much more than just a Java IDE. It's a platform that if they implement it they can benefit from," Skerrett said.®