Councillors demand explanation for outsourcing 'fiasco'
Fujitsu, employees and councillors hoodwinked over end to £500m deal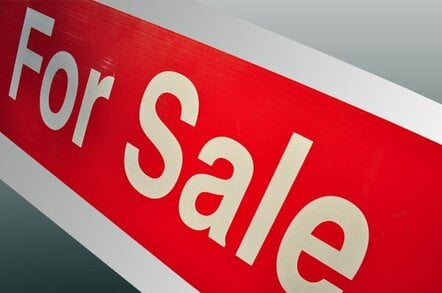 Pressure is growing on Walsall Council to give a full explanation for the failed negotiations over a £500m outsourcing deal with Fujitsu Services.
The Council Cabinet will meet tonight to decide whether it should cease negotiations with Fujitsu, even though the two had already issued a joint statement that talks were off.
Walsall Council refused to comment beyond its previous statements that said the decision had already been taken.
Tim Oliver, Labour leader at the council, said: "We have significant reservations about the whole process... we think it's a fiasco.
"We've had difficulty with the fact that this matter has never once been formally [brought] to the council in Walsall."
Oliver continued: "From the decision to start, the procurement process and the negotiations have all been under delegated powers within the Council Cabinet rather than within Walsall Council. Up till this stage, there has been very little or no scrutiny of this situation. It's been a decision made and negotiations conducted behind closed doors."
Councillor Dennis Anson said Labour leaders had their request for a debate rejected last Monday. he said: "The cabinet refused because, its members said, it doesn't have enough background information on what's going on."
"I want to know why talks have come to such an abrupt end, because it was a big decision," he added.
The council subsequently agreed to discuss the matter at a full council meeting next month. The open cabinet meeting in Walsall tonight is expected to ratify a decision already taken in private at unofficial cabinet meetings.
Several cabinet members told The Register they had yet to make a formal decision concerning Fujitsu. Some cabinet members had discussed the matter at private, unofficial meetings. They would recommend to the cabinet this evening that it officially ends talks, but the decision had yet to be formally made.
"The cabinet will make a final decision this evening," said John O'Hare, deputy council leader.
But council and cabinet members either refused or were unable to provide a minuted record - even one summarised to protect commercially sensitive information - of the informal decision it has struck.
Labour councillors are doubtful of the cabinet's reasons for its decision. One source said talks had finally failed because of a disagreement over price.
"There was clearly a significant gap between the services the council was expecting and the price at which Fujitsu was prepared to deliver - at a guess, £12 to £15m."
However, cabinet member Zahid Al said: "This deal was not in the best interest of the people of Walsall. We would have lost millions of pounds."
Cabinet member Melvin Pitt said yesterday: "The reason why we've made a decision prior to the formal cabinet meeting is because Fujitsu is a very big company and Walsall wants to be seen as a progressive, forward-thinking council."
Fujitsu said it was not aware the deal breaker had yet to be formally agreed by the Council Cabinet and reconfirmed that the decision to end talks had been taken by Walsall Council.®
Sponsored: Beyond the Data Frontier