Investors fan Sun shares higher, knock AMD
Hot and heavy speculation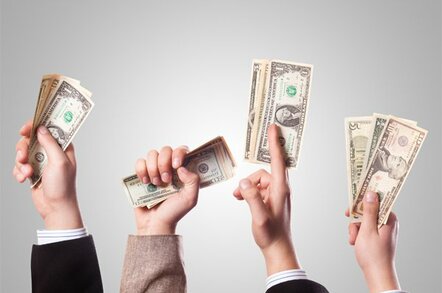 Shares of Sun Microsystems surged Friday on heavy trading, countering a drop earlier in the week.
In an unusual jump, Sun's stock rose 10 per cent - at the time of this report - to $4.84. SUNW is typically one of the most heavily traded stocks and moved today at an even more vigorous clip with more than 100m shares trading hands.
We're unaware of any rumors floating around that would precipitate such a rush on Sun shares. Although, it appears that a large Sun investor is making some serious moves.
Earlier this week, a prominent analyst downgraded Sun, saying the company would likely disappoint giddy investors when it reports second quarter results on Jan. 24. Perhaps some fund managers think they know something about the quarter that the rest of us don't. (Update: A rumor arrived later in the day that some kind of Google-related item was behind the jump, although we don't put much, er, stock in that.)
Also in the hardware realm, AMD's shares dropped more than 5 per cent - at the time of writing - after enjoying a lengthy run up. Earlier in the week, an exuberant analyst fueled the four-year long rumor that Dell will use AMD's chips. Today another genius analyst said he doesn't think that will happen, adding that Intel seems stronger than in past quarters with a new product line.
This appeared to be enough to knock AMD on the day, although many investors likely ignored the analyst's rumblings and were just taking their gains. ®
Sponsored: Detecting cyber attacks as a small to medium business