OpenSolaris ready to power up on IBM's PowerPC
Sun demo looks on with admiration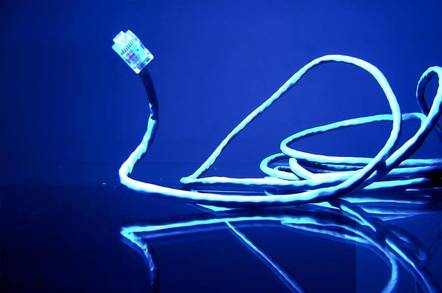 A long-hyped version of the Solaris operating system for IBM's Power processor appears close at hand.
A posting on the Blastware.org site describes something called "Polaris." It's a version of the OpenSolaris kernel for the PowerPC architecture. Such an operating system could help push Sun Microsystems' OS into new markets beyond the SPARC and x86 processor families, as well as provide a boost for the OpenSolaris project. Initially, though, it looks as if the OpenSolaris port will run on the Freescale version of PowerPC but include support for IBM's G3 chips.
"Ladies and Gentlemen, The OpenSolaris kernel for PowerPC has been built," the Blastware folks wrote. "It's only a matter of a little time and we will put GRUB2 together with PowerPC genunix and we will be running on the Genesi ODW. All the software at Blastwave will be ported in parallel and we will work with the SchilliX distribution to ensure that we have a framework for AMD64 and UltraSparc, as well as PowerPC, for community-based open-source software in general."
Sun has been talking up the idea of a Solaris on Power port in earnest since mid-2004.
"For example, as we continue porting Solaris onto IBM's Power architecture (demo coming soon!), the real issue we have to grapple with isn't the expense of moving our software over - it's the expense of requalifying all our, and all our ISV's infrastructure once the port is done," Sun's president Jonathan Schwartz wrote on his blog in August 2004.
Lord knows what happened to that demo, as the "coming soon" never actually arrived. The port is no doubt sitting in a Sun lab somewhere. Meanwhile, the open-source community has moved on and finished up the crucial work.
A Solaris on Power port would help Sun's efforts to force its way onto IBM hardware. In October, Sun revealed that Solaris x86 would run and be supported - by Sun - on IBM's x86-based blade servers. A similar move could be in store once the Solaris on PowerPC work is done, since IBM also sells PowerPC-based blades.
Sun has long been looking to put Solaris on servers from the other Tier 1 vendors. Looks like all it needed was the open source folks to get the work done. ®
Sponsored: Becoming a Pragmatic Security Leader