BDE plans more Sage acquisitions
A cruising saloon to TSG's racing coupe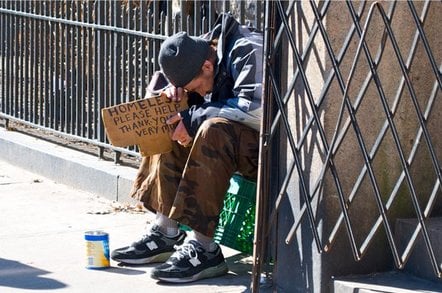 Mid-market Sage reseller BDE Group has lined up a credit line for more acquisitions in 2005, with an anticipated budget of £5m.
The plans will effectively double its acquisition spending after it spent £5m on two takeovers in the last 18 months: Apex, an SME Sage reseller, in December and Object Group, a mid-market Sage reseller, in August 2004.
This modest expansion is significant for BDE, if not on the scale of the ballooning seen elsewhere in the market - be that the ravenous expansion of TSG, or the vast sums of money thrown at channel-building schemes by Microsoft and SAP, which are relatively new entrants to the market.
A solid firm, BDE has been typical of the British accounting software sector. But the rules have changed, new entrants are looking young and snappy and the old guard is stepping aside.
Peter Reynolds, who founded BDE in 1978, took the Object deal as an opportunity to sell his stake in the firm and develop an extra-curricular project. He has retained a non-executive interest in BDE, but his other ventures appear more in keeping with the stately pace of life that would traditionally have been associated with accounting software.
He has written three guide books for walkers in Greece, based a holiday company on the same, and bought a publishing company through which he can revive walkers' guidebooks that have fallen out of print.
Meanwhile, John Linney, former owner of Object, has brought unashamed, crude ambition to the combined firm he inherited from Reynolds in 2004.
What was once a "slow, turgid finance and accounting" sector is now a dynamic marketplace, says Linney. It is populated by pushy competitors and promises big opportunities - the idea, it appears, is he who dares, wins.
"It's important for my sales team to want bigger cars and houses and it's my job to give them the environment to do it," says Linney, with the qualification, "Though for consultants, there should be different motivations."
The old, conservative accounting sector principles may still have some truck in the emerging sector for what is now known as mid-market ERP. Tailored, off-the shelf business solutions with bells and whistles are now the order of the day, yet the truth of the matter is that none of the new breed of business software competing in the mid-market is anything more than a trumped up accounting system.
While the dust has still to settle, the deals look to put BDE in a good position. Linney says it is now the largest solus Sage reseller in the UK. Apex has doubled its customer base overnight with an additional 500 SMEs. The old BDE, combined with Object, had approximately 200 SME customers and 300 in mid and upper-mid markets.
Combined turnover of the three firms is treble what it was three years ago at £9m. BDE has offices across England, some infrastructure engineers it lacked and a managing director who can talk the talk.
Linney and Reynolds appear a little too dismissive of Microsoft and SAP, and too sure of their supplier, market leader Sage, to give a completely credible account of the reasons behind their recent deals and future intentions. But everyone knows they know what we know. The new entrants have an awful lot of clout. And the incumbents have the most to lose.®
Sponsored: Minds Mastering Machines - Call for papers now open