Spear phishers target eBay
Slimy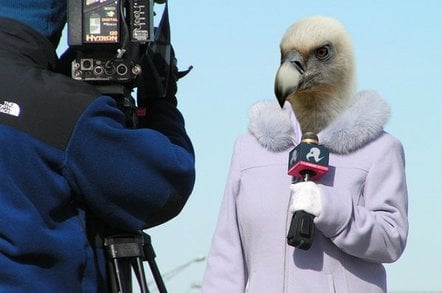 Security researchers have uncovered a campaign of targeted spam messages that seek to defraud eBay sellers. Cybercrooks are targeting eBay sellers by sending forged auction inquires from what appears to be eBay's "Question from eBay Member" message portal, according to US-based security reseller Greenview Data, which markets the SpamStopsHere junk mail filtering service.
The junk mail messages seek to dupe account holders into following a "Respond Now" link button in the email which directs users to a fraudulent eBay login screen. Once the seller has entered their login information, fraudsters "hijack" the seller's account and steal their identity.
Unlike traditional phishing attacks in which millions of emails are sent indiscriminately, the latest eBay attacks are more targeted, a factor Greenview uses to justify describing the fraudulent messages as "spear phishing" attacks. Spear phishing refers to highly targeted and co-ordinated attacks at a specific organisation or individual designed to extract critical data. The term is generally used to apply to assaults that target employees in a specific company in an attempt to gain passwords and usernames to access confidential data rather than consumer attacks but whichever way you look at it targeted phishing attacks are on the rise. Consumers beware.
"Just about anyone with an email account has undoubtedly seen an eBay phishing scam email at one time or another," said Ted Green, CEO of SpamStopsHere. "We are seeing an evolution in phishing and spear phishing attacks. The sophistication of attacks is constantly increasing. Cyber criminals are relentless in developing new and ingenious methods of monetary and identity theft. End user education is the best defense against spear phishing attacks." ®
Sponsored: What next after Netezza?