AMD in LIVE! sticker frenzy
Promises a Sin City in every room of your house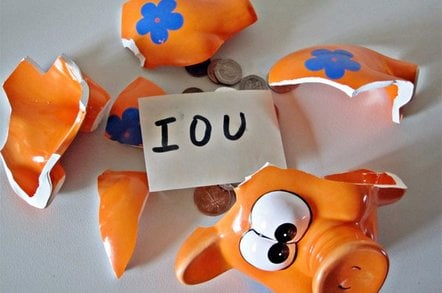 AMD made a grab for the pre-CES limelight today announcing plans for media center desktop and notebooks under its LIVE! branding.
But while the vendor is extending its professional AMD LIVE! brand to consumer devices now, the devices themselves won't appear till the middle of the year.
The LIVE! stickers will be slapped on boxes running Athlon 64 X2 desktop chips and its dual core mobile parts.
This will enable what the vendor describes as "innovative, complementary, industry-friendly solutions that enhance the consumer electronics and broadcast devices already accepted and used by consumers today". AMD goes on to say "AMD LIVE! experiences should offer users the ability to seamlessly connect, store, distribute access and enjoy digital media content in multiple rooms… and even take it with them to enjoy on the go."
We think this means AMD wants customers' PCs to plug into TVs, MP3 players and the like, so they can shuffle bits of music, video, photos and games.
The vendor has assembled a list of cheer leaders for the strategy, including Motorola, Microsoft, and Broadcom. It also roped in Robert Rodriguez, director of Sin City and the Desperado series, who said, "AMD LIVE! delivers the final dream…" Interesting, as Rodriguez' dreams tend to feature lots of hot lead, spilling guts, and, as light relief, lashings of Salma Hayek.®