Microsoft and Google throw in the Lee
Chairs safe for now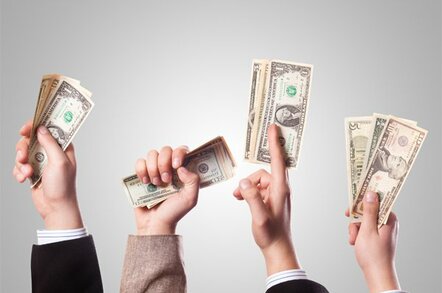 The very public spat between Microsoft and Google over the hiring of Kai-Fu Lee has ended. The increased tension between the two companies that the Lee saga emphasized remains.
Microsoft and Google revealed this week that they've settled the Lee hiring issue, ending the embarrassing drama before a January trial. Neither party would reveal the terms of their agreement or add anything much in the way of detail. Lawyers representing the companies said they were "pleased" and "satisfied" with the secret arrangement.
The Lee spat began in July when Google poached the executive from Microsoft to run its Chinese research and development operations. Microsoft struck back with a lawsuit and some harsh words.
Courts documents included claims that Microsoft intended to use Lee's case to set an example for Google. The ad broker has been pinching employees from Microsoft and others and is developing quite the reputation. One Silicon Valley CEO recently told us that Google is making the hiring market for top talent rather unbearable.
The depth of Microsoft's anger at Google became apparent after CEO Steve Ballmer threw a chair across his office and vowed to "fucking kill Google" when he learned of an executive departure, according to one account. Ballmer subsequently denied the episode.
Such tales did little to improve Microsoft's image, while Google escaped unharmed from the Lee saga. It clearly seemed in Microsoft's best interests to settle before airing any more dirty garbage in court. ®
Sponsored: Minds Mastering Machines - Call for papers now open