OFT guidance on selling kit online
How to write small print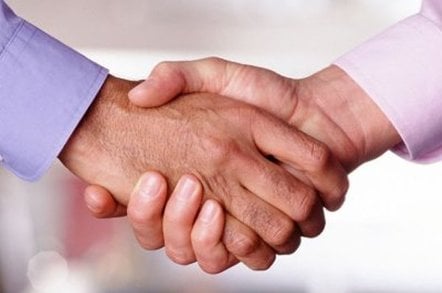 Selling IT equipment to consumers online: OFT guidance OUT-LAW News, 19/12/2005 Any business selling IT goods and services over the internet, by mail order or by telephone may wish to review its terms and conditions for consumer sales in light of new guidance published by the Office of Fair Trading (OFT) on Friday. Legal teams at Amazon.co.uk and Dabs.com are unlikely to find any big surprises in the 73-page document about compliance with the Distance Selling and Unfair Terms in Consumer Contracts Regulations, which closely reflects a draft published last November. But there are some tips that may be useful. The guidance, which reflects minor changes to the laws on distance selling in April 2005, follows a recommendation in an OFT report on the consumer IT market published in December 2002. The OFT says that the changes to the laws delayed the guidance.
The guidance sets out the type of terms that the OFT regards as potentially open to challenge. These include terms that:
allow suppliers to exclude or limit liability for damage to property or personal injury arising from the use of faulty goods;
require consumers to incur charges (e.g. carriage charges) for rejecting faulty or mis-described goods;
exclude consumers' rights to reject faulty software;
interfere with consumers' rights to cancel contracts for purchases made at a distance;
withhold a cash refund and provide only for the issue of a credit note upon rejection of faulty goods;
do not allow consumers a reasonable opportunity to inspect the goods for damage; or
allow suppliers to unilaterally increase the price of goods once an agreement has been concluded.
A lot of recommendations will be familiar to those who read the draft guidance. For those who did not, they may seem like common sense. Include links to your "About us" and "Terms and conditions" pages from the homepage of your site, for example. Draft terms and conditions in short sentences, using ordinary words and subheadings to make them understandable to consumers.
Don't tell consumers to tick a box saying "I have read and understood the terms and conditions" – as the consumer may not have read or understood them. Instead, ask them to check a box indicating that they accept the terms and conditions – and highlight the importance of reading them.
Don't insist that goods are returned "as new" or in their original packaging when consumers exercise their cancellation rights; instead, insist that consumers take "reasonable care" of the goods and help them understand what you consider to be "reasonable."
Keep product warranties reasonable: allow a transfer of a warranty with a sale of the product as second-hand; don't suggest that printer warranties are invalidated if the consumer uses a third party ink cartridge.
Don't put a clause in your conditions saying, for example, "the parties submit to the jurisdiction of the Courts of England and Wales." Instead, say: "We both agree to submit to the non-exclusive jurisdiction of the English Courts."
Christine Wade, Director of Consumer Regulation and Enforcement, said: "The technical details of computers are not easily understood by many people. That is why it is very important that consumers have the reassurance, when buying IT equipment, that the contract is clear and that there are no hidden traps. Our guidance will help businesses comply with the law."
Retailers are also awaiting the final version of another set of guidance, published in draft in August 2005, which covers so-called distance sales of all products and services, not just IT.
See: The guidance (77-page / 547KB) See also:
Sponsored: Minds Mastering Machines - Call for papers now open