Equipment recycling law delayed again
Still waiting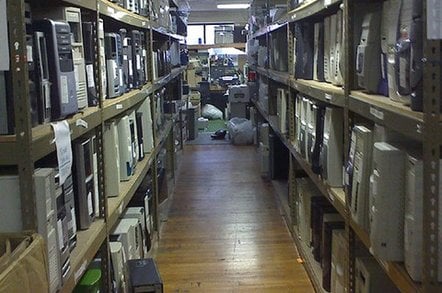 The UK Government will delay the implementation of an EU law requiring businesses to recycle their old IT and telecoms equipment for a fourth time.
The EU's deadline for implementation was 13th August 2004. The Government last indicated, in August this year, that it would have draft implementing regulations ready for consultation before the year end and passed by June 2006. Today it admitted that the draft regulations won't be published until next spring. The consultation process will then take a further 8–10 weeks before the regulations can be laid before Parliament.
The Government today announced that it is undertaking an immediate review of its progress on implementing the Directive on Waste Electrical and Electronic Equipment (known as the WEEE Directive).
"We have listened to the concerns expressed by both the business community and other stakeholders over the implementation process and have decided that more time is needed to get the implementation right," said Energy Minister Malcolm Wicks today. "Although any further delay is regrettable, this will ultimately deliver far greater environmental benefits."
The European Commission has already threatened the UK Government with court proceedings for its failure to implement the law.
A Department of Trade and Industry spokesman told OUT-LAW today, "We'll work closely with the European Commission during our review and consultation to reaffirm our commitment to implementing this Directive and implementing it effectively."
He also pointed out that Commission proceedings for non-implementation of a Directive can take two years or so – and that during this time, the Government can remedy the problem simply by implementing the law. Background The WEEE Directive aims to address the environmental impact of electrical and electronic equipment (EEE) and to promote its separate collection when it becomes waste (WEEE). WEEE is a priority waste stream for the EU because of its growing volume in the municipal waste stream and its potential hazardousness following disposal.
The Directive introduces producer responsibility for waste electrical and electronic equipment (WEEE). Producers will have to finance treatment and recycling/recovery of separately collected WEEE in the UK to specified treatment standards and recycling/recovery targets. Retailers will have an obligation to offer take-back services to householders.
Another EU law, the Directive on the Restriction of the Use of Hazardous Substances (RoHS Directive) facilitates the dismantling and recycling of waste electrical and electronic equipment by restricting the use of hazardous substances used in their manufacture. It is due to be in force from 1st July 2006.
Member States were supposed to have implementing legislation for both Directives in place by August 2004, but only Greece complied. Regulations implementing the RoHS Directive were laid before Parliament on 7th October and will meet their implementation deadline.
See: WEEE Directive
See also:
IT waste law brings compliance challenges warns PwC, OUT-LAW News, 23/11/2005
Hazardous substances regulations approved, OUT-LAW News, 03/11/2005
Tech recycling must improve, says Greenpeace, OUT-LAW News, 19/08/2005
Equipment recycling rules postponed in UK for third time, OUT-LAW News, 11/08/2005
Copyright © 2005, OUT-LAW.com
OUT-LAW.COM is part of international law firm Pinsent Masons.