AMD wins access to Japanese Intel anti-trust 'evidence'
Fair trade probe data can be used in lawsuit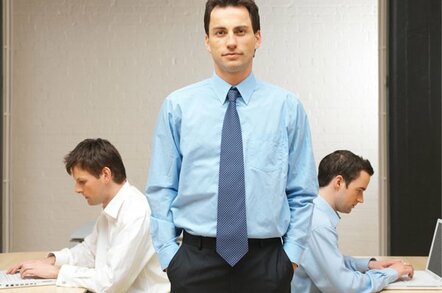 AMD vs Intel Intel has failed to persuade the Japanese courts to keep evidence of alleged anti-trust behaviour under lock and key.
The Tokyo District Court today ruled that documentation collated by Japan's Fair Trade Commission (JFTC) during its investigation into Intel Japan's business practices may be used by AMD in the legal action it has begun against its arch-rival.
In March 2005, the JFTC ruled that Intel had indeed engaged in anti-competitive behaviour, and told the chip giant to change its ways or face the court. "Intel separately conditioned rebates on the exclusive use of Intel CPUs throughout an entire series of computers sold under a single brand name in order to exclude AMD CPUs from distribution," the JFTC said at the time.
Intel said it would abide by the JFTC's ruling, but said it continued to believe it had done nothing wrong. It said it disagrees with the "facts underlying the JFTC's allegations" and the organisation's "application of law".
No matter, because AMD used the verdict as the foundation for two lawsuits, one in Japan, the other in the US, and not surprisingly it wants to to use the evidence uncovered by the JFTC. Now, thanks to the Tokyo District Court, it can. ®