Spansion settles for IP Low
$500m ain't bad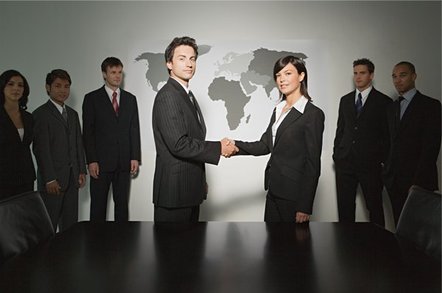 Flash memory venture Spansion started off the day with a humble IPO but managed to reach a reduced target by the end of Friday's trading.
Spansion - the joint venture of AMD and Fujitsu - had once been looking to pull in between $16 and $18 per share from its IPO. Earlier this week, however, it reduced that target to between $13 and $14 per share and ultimately began trading today at just $12 per share, as we predicted.
Trading on the Nasdaq under the ticker symbol SPSN, Spansion closed Friday's at $13.55 per share. At that price, Spansion raised $506m in funds.
Tepid interest in the spin-off stems from the heavy costs of running a memory business and the fierce competition from rival Intel, which has been aggressive on memory pricing. AMD was losing money on flash memory before spinning off Spansion. The poor performing flash unit marred the strong recent performance of AMD's processor group.
Today, Spansion also sold 10-year notes worth $250m to pay back debts.
The company has a market cap of close to $1.4bn with AMD owning 40 per cent of the firm and Fujitsu taking 26 per cent. ®