Microsoft proud to hand over Vista 'features' early
Too bad the OS is late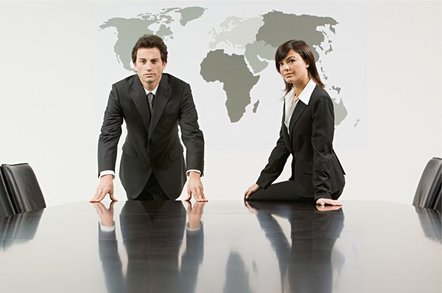 Microsoft will include most of the "final" features in pre-release editions of its next Windows client for early evaluation to help produce a more stable product.
The company claimed Tuesday it has accelerated development of Windows Vista to get most features code complete by the end of December, and that all features would be integrated into the already delayed operating system by "early" next year.
Amitabh Srivastav, corporate vice president for Windows core operating system development, said the move meant pre-release versions of Windows Vista could now reflect the final product with beta testers able to properly evaluate code.
"Customers will have Windows Vista sooner in their hands than any previous Windows release, to enable us to receive meaningful Windows feedback much earlier and test with code that will more accurately reflect the product we ship," he said.
Srivastav declined to say how much Microsoft has accelerated development. He also declined to say when the second Windows Vista beta would ship, although expectations are for very early in 2006. With a Windows Vista Community Technology Preview (CTP) due "before the Christmas holidays" that means beta 2 is likely to preview most of the final product's features.
Srivastav, meanwhile, committed Microsoft to delivering CTPs - pre-release builds of products that are delivered between the main betas - of Windows Vista using a timetable that is driven by "quality" not "calendar dates." He also re-committed to delivery of Windows Vista in the second half of 2006 with the companion Longhorn server due in calendar year 2007.®
Sponsored: What next after Netezza?