NASDAQ reprieve for Mercury
Dodging the drop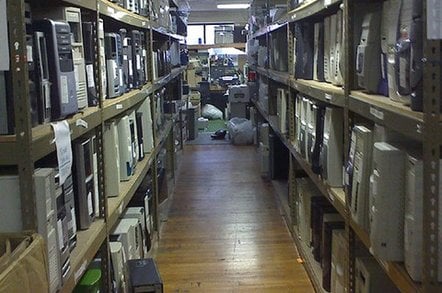 Mercury Interactive has been given a temporary reprieve from NASDAQ de-listing, and has until January to file its second- and third-quarter results.
The self-styled business technology optimization (BTO) specialist must file its fiscal results by January 3, the company said Wednesday.
Mercury faced de-listing after its third-quarter results were delayed so management could spend time determining the effect on its financial statements of misdated stock allocations spanning 1998, 1999 and 2001. At the time, Mercury said its ability to file the amended reports by a US Stock Exchange Commission (SEC) deadline of November 30 was in "serious jeopardy."
Earlier this month, Mercury's CEO, CFO and general counsel resigned following the SEC's year-long investigation into the stock allocations.
While an extension will be welcomed by Mercury's management, the decision also prolongs uncertainty over the company's future. Speculation is circulating in Silicon Valley over Mercury's potential for becoming the target of an opportunistic acquisition from a large vendor interested in the company's software tuning capabilities.
The stock scandal has weakened both Mercury's prestige and its management structure. Shares in the company fell 27 per cent on the day it announced the executive departures.®
Sponsored: Minds Mastering Machines - Call for papers now open