Phishing email poses as IRS tax refund
Your check's in our account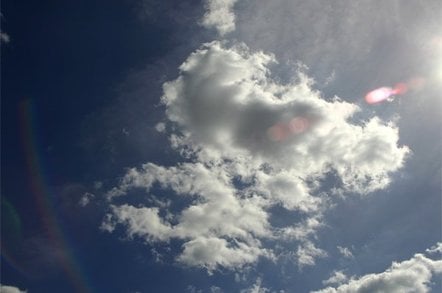 Email fraudsters are taking advantage of lax government security around a US government website to run a scam designed to trick US taxpayers into handing over sensitive personal information.
A phishing email which pose as notification of a refund from the US's Internal Revenue Service (IRS) takes advantage of security configuration weaknesses on a secondary website run by the Department of Labor, according to security firm Sophos. It warns that these emails redirect surfers to a bogus website with users fooled into thinking they remain on a legitimate US government site.
In an attempt to look more legitimate, the bogus emails tell users to cut-and-paste the link into their web browser rather than click directly on it. This link features the genuine domain name of the real government website. But configuration errors bounce surfers to a bogus look-a-like site run by the cyber-criminals. The ruse makes the IRS-themed scam more sophisticated than typical phishing attacks.
"This phish tells the user that the IRS owes them several hundred dollars and offers a web link from which they can allegedly claim the tax refund," said Graham Cluley, senior technology consultant at Sophos. "But the link in the email simply bounces the user off a US Government website onto a site owned by the criminals, who are ready and waiting to steal their credit card details, Social Security Number and other personal information."
More information, including graphics of the email and bogus website, can be found here. The phishing website used in the attack has now been taken down but the security shortcomings of the US government site targeted in the attack remain, leaving the door open for similar attacks in future.
"The phishers didn't need to hack into or compromise the government website to do this, the website has simply had this vulnerability on it all along," Cluley added. "This is a warning to every business and agency that runs a website to be very careful that it cannot be abused to bounce web surfers elsewhere." ®
Sponsored: What next after Netezza?