Intel's 'Yonah' benchmarked
Upcoming 65nm mobile chip acquits itself well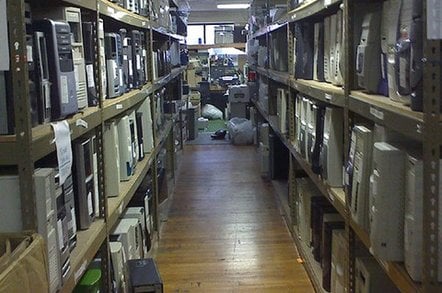 Intel's upcoming 'Yonah' 65nm dual-core Pentium M processor looks set to provide a significant boost to notebook performance, if the first independent evaluation of the new CPU is anything to go by.
Anandtech's tests, published today, pitch a 2GHz Yonah against a 2.13GHz 'Dothan' Pentium M, a 3GHz Pentium D 380 and a pair of AMD Athlon X2s: the 2GHz 3800+ and the 2.2GHz 4200+. Generally, the new part outperformed both the higher-clocked Intel chips and proved a worthy competitor to the AMD products.
"At 2.0GHz, Yonah is basically equal to, if not slightly slower than an Athlon 64 X2 running at the same clock speed in virtually all of the tests we ran," the site reports. "The important distinction here is that Intel is able to achieve that level of performance, without an on-die memory controller."
Both AMD parts were ahead on gaming, but Yonah managed to score higher than the 3800+ on some 3D rendering, video encoding and content creation tests, suggesting that Intel's attempt to improve the Pentium M's media processing abilities with the Yonah core has largely succeeded.
The AMD parts are pitched at desktop systems, Yonah at notebooks, so power consumption comparisons aren't entirely appropriate. However, Anandtech's tests show "a 2.0GHz Yonah under 100 per cent load consumes less power than an Athlon 64 X2 3800+ at idle", which bodes well for the Yonah-based laptops expected to be announced by a variety of vendors in Q1 2006. ®
Sponsored: Becoming a Pragmatic Security Leader