HP carves up Itanium boxes for the holidays
Have a slice or 250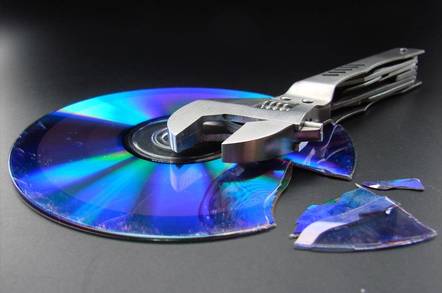 Without much fanfare, HP last month released a top-notch tool for slicing and dicing its HP-UX servers into different partitions.
With the Integrity Virtual Machines (VM) software, HP customers can carve up Itanium-based servers and/or nPartitions to form multiple virtual boxes. Key to the software is the ability to create sub-CPU partitions – something rival IBM introduced with its new Power-based AIX servers. Overall, customers can run more applications on each server and get more bang for their bucks. (A true miracle where Itanic is concerned.)
The Integrity VM software runs on small blade systems right on up to HP's massive Superdome SMPs. HP reckons customers can squeeze up to about 6 partitions on a blade, although few companies would likely run that many different virtual systems. The high-end gear can fit as many as 250 partitions, but again, few customers would need so many slices.
Users can alter the amount of memory, storage and processing power divided between each partition.
Customers that bought HP's Itanic pitch early on will be happy to know that Integrity VM will work on the older gear. That's a nice surprise from HP and win over IBM. AIX customers need Version 5.3 of the OS to use features such as micropartitions and to receive the broadest support.
In addition, HP has shown Linux, Windows and OpenVMS running in the partitions. Customers should see support for these OSes arrive next year.
There's more information on the Integrity Virtual Machines here. ®