Inter-Mediates goes bust
No Christmas cheer for this retailer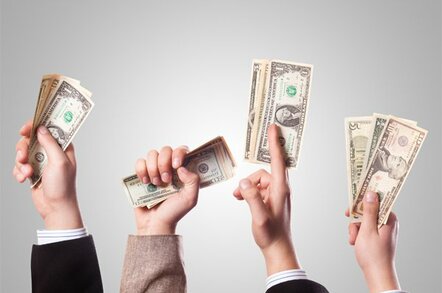 Another British software and games vendor has gone to the wall - thanks to the grim retail environment.
Inter-Mediates Ltd, which traded as Special Reserve, is going into Creditors Voluntary Liquidation. A creditors meeting will be held 5 December. There will be a sale of remaining assets but creditors are unlikely to get much back. The Sawbridgeworth, Herts-based company operated several websites including: gameaday.co.uk, ukchatforums.com, ukcheats.com and ukwalkthroughs.com. Special Reserve offered discount games and gadgets to members of its website. The company also had eight shops in the south and midlands of England.
The firm's websites currently carry an apology to customers and recomends they contact their credit or debit card provider if they've paid for goods or services which they are still waiting for.
Eric Walls, director of insolvency practioners MarlorWalls, which is representing the firm, told the Reg: "They proposed a Creditors Voluntary Agreement on 29th September based on approval by creditors and an injection of further working capital. Despite sending out sixty information packs they could not find investment." Walls blamed the current retail environment for the firm's collapse.
Anyone requiring more information is requested to email Julia at marlorwalls.co.uk
More info on MCVhere.®