Rebranded CA in strategy refocus
Culls 'unwieldy' portfolio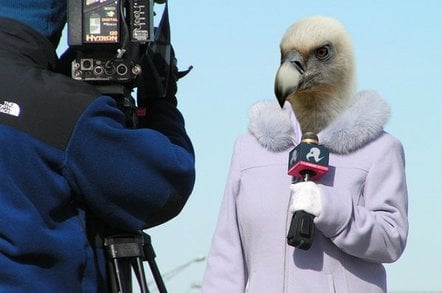 CA World Computer Associates has rebranded itself as CA in a move to further distance itself from a troubled recent history. The move - which which been mooted for some time - was accompanied by a pledge by the enterprise software developer to focus on four key market segments: systems management, security, storage and business service optimisation. The 5,000 delegates at the firm's annual CA World conference in Las Vegas were promised the launch of 26 products on Monday, the largest such launch in the firm's history.
In June, CA restated results for the last five years, laying to rest a government investigation which led to several CA execs pleading guilty to fraud charges. Former CA boss Sanjay Kumar and sales chief Stephen Richards were hit with charges spanning securities fraud, conspiracy and obstruction of justice over a $2.2bn hole in the accounts. The firm paid $225m to settle the DOJ and SEC investigations.
Under new senior management for the last 18 months, CA has introduced a conservative accounting system which defers revenue and takes pressure off revenue recognition. Although CA reckons it's number one or two in the (or sub) markets it is now focusing on CA chief exec Jon Swainson admitted during a key-note presentation that the firm had a "reputation for playing in a lot of markets and not being the best in any of them". Company execs were candid in admitting that many people in the market simply did not know what it did.
CA has taken a long hard look at its product portfolio and decided it was "unwieldy" according to CA's chief operating officer, Jeff Clarke. CA will no longer make significant investments in non-strategic products. "We've listened to user groups and they prefer stability in these legacy products. We're not looking to make extra investments but there will be continued support," he said, adding: "CA hasn't grown in five years but we we believe we've put the measures in place to change this direction."
CA has made five acquisitions in recent months, including firewall maker Tiny Software, Niku and Concord Communications, totaling over $1.2bn. Maximising on the potential of these businesses to bolster its main line of business, and added reliance on channel partners, is key to CA's strategy for growth.
Historically CA has made its money by selling directly (and often aggressively) into large accounts. New CA will work more through partners such as Accenture, Cap Gemini and BearingPoint. It has set itself the goal of growing its channel business by twice the rate of its direct business. Currently around 10 per cent of CA's sales are through partners so it starts from a low base.
Clarke said CA had no intention of building a consultancy business itself in order to grow service revenues. "We have a service business that integrates and implements CA technology but that's all it does. We are not going to compete with EDS or CSC," he explained. ®