MS targets developers with familiar integration and scale pitch
Ballmer - our sum is bigger than our parts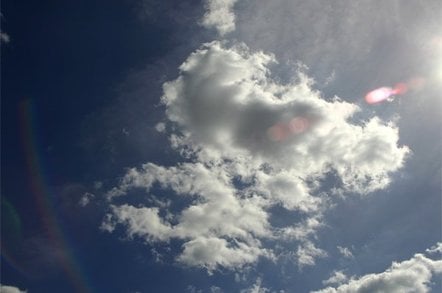 Microsoft has finally launched updates to its Windows developer tools and database, using a worldwide event to challenge competitors and any perceptions you might have that Microsoft is still not "enterprise-ready".
Microsoft's corporate point man Steve Ballmer presided over the launch of Visual Studio 2005, SQL Server 2005 and the BizTalk Server 2006 community technology preview (CTP) on Monday, highlighting advances in integration and scalability to meet large business customers' needs.
Ballmer claimed customers are "crossing the chasm" using Windows instead of mainframes for mission critical computing, while pointing to benchmark figures to claim Microsoft is beating Linux, IBM and Oracle on price and performance.
Tackling up to two-years of delays for SQL Server 2005 and Visual Studio 2005, Ballmer - who laid out the company pitch following a live opening set from 20-year-old, rocker dinosaurs Cheap Trick - said Microsoft had learned from its setbacks.
"A little bit less bake time and rapid cycle time would be more appropriate in the future. [But] we learned a lot about security, and I'd be darned if we aren't going to apply that learning whole heartedly in those releases," Ballmer said.
Ballmer called the trio of products "version two or maybe version three" of Microsoft's .NET platform, unveiled five years ago. The products will extend the client and server into the 'cloud,' a strategy called "live software" that was announced by Microsoft's chief software architect Bill Gates last week.
Integration is the key message, especially between Visual Studio, SQL Server and BizTalk Server, and between these products and software like Office 12, due in 2006, and Microsoft's customer relationship management (CRM) software.
SQL Server 2005 customers can use Visual Studio to provide a common integrated development environment (IDE) when building and deploying applications across different runtimes and devices. Visual Studio 2005 also introduces Team System (VSTS) for integrated application design, development, teamwork and lifecycle management.
Integration between Visual Studio 2005 and BizTalk Server 2006 means developers and business managers can work together to build business processes using drag-and-drop Visual Studio tools. Integration is extended through the phases of an application's development lifecycle, so errors can be detected before the software is rolled out, with load testing conducted and then the results reported to a project manager through integration with Microsoft's Outlook.
Integration between SQL Server and Office 12 and Microsoft Dynamics 3.0 is also planned. Office 12 and Dynamics users will be able to display SQL Server data using Excel 12.
As ever with a SQL Server launch, Microsoft stressed that the database is ready for mission-critical use through improvements to features and support for SAP. Microsoft is also using its relationship with SAP to challenge the companies' mutual competitor Oracle - 42 per cent of SAP installations run on SQL Server.
SQL Server 2005 can support 93,000 concurrent users running on Hewlett Packard's Superdome with Itanium 2, more than 10 times the current largest installation of SAP on Microsoft's database.
Microsoft has also signed a multiyear licensing agreement for SAP to offer SQL 2005 as a component with SAP. "We have programs... with SAP to take market share from Oracle as the application and database platform in the largest enterprise," Ballmer said.
"There's no mission critical enterprise job today you should feel uncomfortable running on the Microsoft platform," Ballmer said. "There is no job that's too big to run on Microsoft and the Windows platform."
Ballmer claimed a SQL Server 2005 and Windows Server 2003 stack delivered more than twice the transactions per second than a stack consisting of Oracle 10g, IBM WebSphere 6.0 and Red Hat Linux, according to an IBM benchmark used to measure the performance of WebSphere.
Microsoft is also claiming "price parity" with Linux, to woo web-hosting companies. Active Server Pages (ASP) .NET 2.0 is "more" scalable while IIS can host up to 7,000 sites per server compared to the 2,000 in the previous edition. Microsoft said service providers can now afford to charge customers who chose to host on Windows between $3 and $5 per month, which is in line with Linux-based offerings.
Overall, Ballmer encouraged customers to look at the integrated server software and developer tools as "the whole being bigger than the sum of the parts."®