AMD expands initial Socket M2 line-up
Readies dual-core Athlon FX-62, too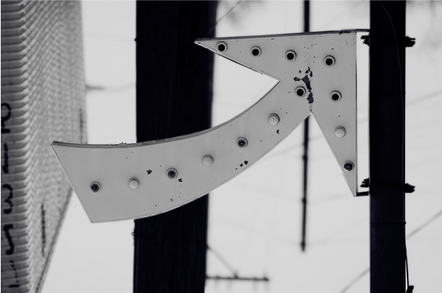 AMD is gearing up to make a big push to support dual-channel DDR 2 SDRAM with new desktop processors and a new interconnect, the 940-pin Socket M2, in Q2 2006, the latest leaked company roadmap reveals.
During that quarter, AMD will ship four M2-enabled dual-core Athlon 64 X2 processors numbered from 4200+ to 5000+, an Anandtech report claims. These are all based on the 'Windsor' core. Windsor's single-core sibling is 'Orleans', and it will form the basis for new Athlon 64s, rated at 3500+, 3800+ and 4000+ - presumably the 3700+ will have gone by then. Earlier roadmaps suggested fewer M2 X2s at launch - just the 4800+ and the 5000+, clocked at 2.4GHz and 2.6GHz, respectively.
Windsor will also form the basis for the Athlon 64 FX-62, also due to ship in Q2 2006 and in a dual-core configuration given it's based on Windsor.
Five M2-based Semprons will appear in the same timeframe, rated at 3000+ to 3600+, and based on the 'Manila' core. A sixth, the 3800+, is set to ship in Q3. The following quarter will see the launch of the Athlon 64 X2 5000+.
Windsor, Orleans and Manila will all support 'Pacifica', AMD's alternative to Intel's Virtualisation Technology, it now seems. Previously, the Sempron core was said to lack Pacifica. There's no indication this time as to whether they will also support 'Presidio', AMD's security system to be pitched against Intel's 'LaGrande' security technology. Past reports have said they will.
All three cores have been set to debut in Q2 2006 for some time, but the latest roadmap suggests they will appear towards the end of the quarter rather than its early days.
Ahead of the M2-based CPUs, AMD is expected to launch a further single-core Athlon 64 FX in Q1 2006, previously said to be the FX-59, though some sources now suggest it will be badged the FX-60. We may also see the Socket 939 Athlon 64 5000+.
Q1 2006 should also see the arrival of Sempron 3500+ and 3600+ parts, clocked at 2GHz (with 256KB L2) and 2.2GHz (128KB L2), respectively. The following quarter, expect to see 2.2GHz, 256KB L2 Sempron 3700+ parts with Socket 754 and Socket 939 interconnects. ®