S3 launches Chome S20 GPUs
High clock speeds, low power consumption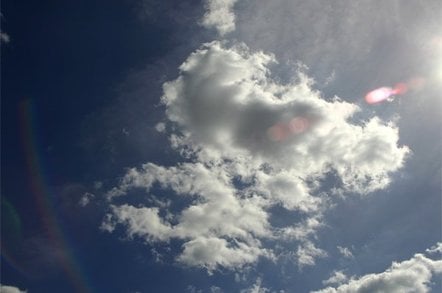 S3 Graphics today formally launched the Chrome S20, its fourth-generation DirectX 9.0 graphics chip, running at what it claimed is the "highest frequency of any GPU currently available".
That honour goes to the Chrome S27, which runs at 700MHz. It supports any memory configuration from single-channel DDR SDRAM up to quad-channel GDDR 3. It also features MultiChrome, S3's answer to Nvidia's SLi and ATI's CrossFire multi-GPU systems. Unlike the others, MultiChrome is "completely open [and] non-propriety", S3 claimed.
The chip contains eight parallel pixel processing pipelines fed by four vertex processors and can shade 5.6bn pixels per second.
The S27 joined by the Chrome S25, a lower end part limited to four-channel DDR 2 graphics memory but which retains the full eight pixel pipelines. The S25 features AcceleRAM, a technology S3 claims allows it to squeeze more performance out of smaller capacity, slower, single- or dual-channel memory.
Both chips support PCI Express natively. They also contain the third generation of S3's Chromotion video engine, delivering 1080p HDTV output with hardware accelerated motion compensation and support for Windows Media's HD video codecs.
The two chips also implement S3's PowerWise architecture, which the chip maker claims makes for "the most power efficient graphics in the industry". PowerWise incorporates multi-domain dynamic clock gating and, as S3 revealed earlier this week, Fujitsu's power-optimised 90nm fabrication process, for "completely silent" fanless operation.
S3 said both chips were RoHS-compliant, thanks to "lead-free wafer bumping, substrate construction, final packaging and assembly".
S3 didn't say when the S25 and S27 will ship, though past reports have suggested a Q4 appearance. Nor did the company indicate possible pricing. ®