Nvidia wrestles desktop graphics lead from ATI
Intel ahead of both, almost everywhere else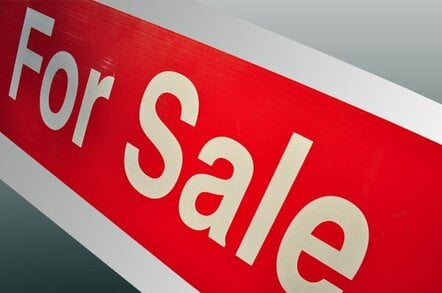 Nvidia has reclaimed the leadership of the desktop graphics chip market from arch-rival ATI, third-quarter figures from market watcher Jon Peddie Research (JPR) reveals.
According to the firm's latest Market Watch statistics, desktop graphics chip shipments were up 9.8 per cent sequentially in Q3 to 50.9m units. Integrated-part shipments rose 9.4 per cent to 30.7m, while discrete parts were up 10.3 per cent to 20.2m.
The large number of integrated shipments naturally favoured Intel, which remains the dominant desktop graphics chip vendor - and, indeed, the leading graphics chip maker period. Across the desktop arena, Intel took 36.9 per cent of the market, ATI 23.6 per cent, while Nvidia was close behind with a 22 per cent market share. Those numbers compare to Q2 equivalents of 40.6, 24 and 18.8 per cent, respectively - so Q3 has clearly been good to Nvidia. Nvidia's desktop shipments were up 20 per cent sequentially, while ATI's were up just 7.6 per cent. Nvidia's integrated shipments rose by more than 200 per cent.
Focus on the discrete desktop chip segment, and Nvidia took 50.4 per cent of the market, up from 46.3 per cent in Q2. ATI, by contrast, saw its share fall from 51.8 per cent to 47.9 per cent.
"Nvidia had trailed ATI in the discrete desktop segment for four consecutive quarters," said Lisa Epstein, a senior JPR analyst. "However, with the launch of its flagship GeForce 7 series and the continued success of the GeForce 6 series, Nvidia was able to regain lost segment share. The delays ATI experienced in bringing its latest generation GPU technology to market also assisted Nvidia in growing share during the period."
In the mobile graphics chip space, shipments were up 17.1 per cent to 17.4m units, thanks to a 25.8 per cent increase in integrated shipments - discrete mobile shipments were effectively the same as they were in Q2, JPR said. Some 12.6m notebook-oriented integrated parts shipped in Q3 - 72.4 per cent of total mobile graphics chip shipments, up from 67.2 per cent in Q2.
Once again, Intel rules the roost, having overtaken ATI in Q1. ATI remained at the top of the dwindling discrete mobile chip market.
Overall, graphics chip shipments rose sequentially 11.6 per cent in Q3 and 8.2 per cent on a year-on-year basis. ®
Rank
Company
Q3 2005
Market Share
Q2 2005
Market Share
1
Intel
41.8%
43.8%
2
ATI
26.2%
26.8%
3
Nvidia
17.8%
15.9%
4
VIA
8.9%
7.8%
5
SIS
4.8%
5.1%
6
Matrox
0.3%
0.3%
7
XGI
0.2%
0.3%
8
3Dlabs
0.01%
0.02%