North Carolina buys more jobs with handouts to Chinese
Lenovo warms to millions in tax breaks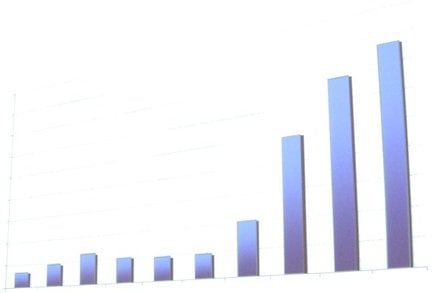 North Carolina has agreed to pay Chinese computer maker Lenovo millions of dollars to build a new research and development center in the state. This handout goes to a company which is largely owned by the PRC and builds on a growing tradition in North Carolina to woo businesses with massive amounts of cash.
Up front, Lenovo will receive a $750,000 grant, but it will likely earn millions more from tax incentives.
"For each year the company meets required performance targets, the state will provide a grant equivalent to 73 percent of the state personal income withholding taxes derived from the creation of new jobs," Governor Mike Easley's office said today. "If the company creates the jobs called for under the agreement and sustains them for 11 years, Lenovo could receive a maximum benefit of $8.4 million. In addition, the company is required to maintain its current employment level for the duration of the grant."
The deal actually appears to be a smaller handout that what Lenovo wanted. Documents obtained by The Register showed that Lenovo pushed the state to cough up $14m to keep jobs tied to IBM's old PC business that Lenovo inherited. Lenovo threatened to the leave the state, if it did not receive an incentives package.
Now, it will add 400 jobs with the new center, bringing its total North Carolina workforce to 2,200 people. The new jobs will pay $70,000 on average with benefits - well above the Wake County average of $40,000 without benefits. North Carolina declined to provide apples vs. apples comparisons of both salaries with benefits included. Funny that.
"Lenovo exemplifies the type of company we want in North Carolina by providing sustainable, top-quality jobs for hard-working North Carolina families," Easley said. "As a leading global information technology company, Lenovo will enhance our existing information technology industry in the Triangle."
Chinese holding company Legend claims a 41 per cent stake in Lenovo, and the biggest shareholder in Legend - the Chinese Academy of Sciences - enjoys 65 per cent ownership of Legend, making Lenovo quite the PRC firm. As you know, China can really use our financial support these days. It needs money to build out software sweatshops, call centers and Wal-Mart product houses. It's great to see North Carolina lend a helping hand.
North Carolina currently faces a lawsuit over a close to $300m incentive package it gave to Dell.
More on North Carolina's love for China is available here. ®
Sponsored: Minds Mastering Machines - Call for papers now open