Chip start-up Montalvo looks to speed mobile devices
Shhh. Don't tell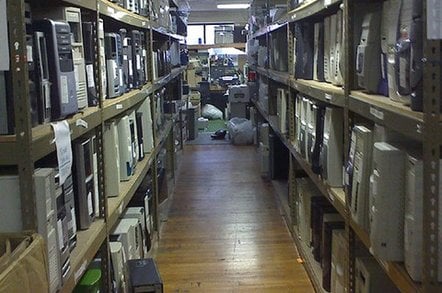 Another chip start-up has popped up in Silicon Valley apparently promising to deliver more horsepower to the mobile device market.
Montavlo Systems, based in Santa Clara, is in deep stealth mode at the moment, but The Register has obtained information stating that the company is working on a low-power x86 chip meant for mobile products such as PDAs. A self-described "well-funded" start-up, Montalvo is busy trying to hire engineers here and in India.
The Montalvo name may come from the Villa Montalvo arts center where Transmeta first launched its low-power processor line. Insiders have said that Montalvo has a number of ex-Transmeta staffers.
In addition, El Reg discovered that Greg Favor, an ex-AMD fellow and designer of the K6 chip, works for Montalvo along with Peter Glaskowsky, former editor of the Microprocessor Report. Both names conveniently popped up on Montalvo's voicemail directory, although neither of the workers returned our calls. The company also has some serious Linux brains on hand.
The company has at least 50 staffers and has posted job openings on just about every board you can imagine. It's looking for a Performance Modeling Engineer, Verification Architect, Diagnostic Engineer, Senior Software Engineer, and Senior Design Engineers, if you're in the market for such work.
One posting states the candidate will "will be part of a dynamic team responsible for the developing Custom Physical Design methodology for Montalvo's high performance semiconductor ICs. Expected to have a good understanding of the fundamentals of high speed VLSI, custom design tools, methods; Semi-custom P&R methodology and block/chip integration issues."
The Montalvo products could serve as competition for AMD's Geode line of chips aimed at thin clients, set-top-boxes and mobile devices. ®
Sponsored: How to Process, Wrangle, Analyze and Visualize your Data with Three Complementary Tools