Watch out IBM and Dell, warns HP
Gonna take you from below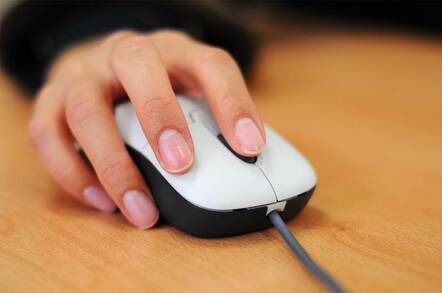 HP watchers should expect further acquisitions in security and more business wins against IBM and Dell in services, PCs and services.
That was the promise from Anne Livermore, executive vice president of HP's technology solutions group, to an audience of chief information officers (CIOs) attending the VortexSF05 conference San Francisco, California, on Tuesday.
An upbeat Livermore claimed HP has been "underestimated" by the competition, which was dangerous for, er, the competition.
"There's noting that's better than being underestimated by a competitor, because then their guard is down," Livermore promised CIOs during a slightly Art of War moment.
"The merger of HP and Compaq was a really smart thing to do. As people start looking at the financials, the story will get written that this was a really smart thing to do."
Livermore believes HP can leverage the cost structure of its PC business, which produces single processor machines, to turn out more blades and increase its market share. IBM does not have a similar advantage because it sold its loss making PC operation and therefore, according to Livermore, sacrificed its cost structure.
"A one processor server is a PC on the side," Livermore claimed. "We believe IBM may have exposed themselves to attack from below."
On services, Livermore believes HP's strength lies in its experience in distributed computing - or PCs - while services kingpin IBM is hampered by its mainframe past. She adds that HP is taking a "selected" approach to business process, unlike IBM, by focusing on specific sectors like telecoms and financial services. "We are going to be great," exuded Livermore who also promised HP would boast one of the industry's "best" sales forces during the next five years.
According to Livermore there will be no radical change in product or services strategy under chief executive Mark Hurd, a statement that means a continued push for Adaptive Enterprise. Adaptive Enterprise was the signature strategy of Livermore's former boss Carly Fiorina, a strategy that has managed to confuse both customers and analysts.
Adaptive Enterprise's apparent secret, though, is that it means different things to different people. As such, "some" customers have given Adaptive Enterprise a score of "A plus" while the strategy also means "just buying oodles of ProLiant Servers" to thousands of other customers, according to Livermore.
"We did some research with customers and analysts. Our Adaptive Enterprise message scored better than the competition's message," she claimed. The competition in this case, it turned out, was IBM and "OnDemand".
As for Dell, meanwhile, Livermore played the innovation versus commodity card. "Dell is focused more as a high-volume products company. Against Dell, it's our R&D," she said.
Livermore promised more acquisitions in services, software management and storage, following the purchase this year of ApplQ, RLX Technologies and Peregrine Systems in server blade, storage and web services management. Management would help HP differentiate itself against competitors, according to Livermore who hinted at M&A activity in identity security.®
Sponsored: Detecting cyber attacks as a small to medium business