Cisco targets emergency staff with IP radio
Sierra, Oscar, Delta, Oscar, Foxtrot, Foxtrot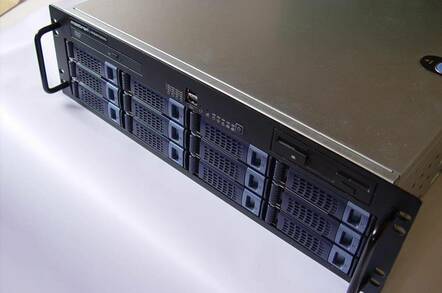 Cisco is offering emergency services and big enterprises which use push-to-talk radios a way to integrate the devices with the rest of their communication systems.
The system will convert radio signals into IP packets and route them over the IP network. That means that radio communication, which usually uses a proprietary system, can be integrated with the rest of the system. So radio users will be able to talk to anyone else on the network whether they are using a radio, a phone or other device.
Emergency services are one potential market because individual services often use their own systems which cannot be linked to each other or to phone networks. Big enterprises are also big users of radios - Amsterdam's Schipol Airport has 14,000 radios in use.
Cisco's IP Interoperability and Collaboration Systems technology includes server hardware and software and Cisco IPICS Push-to-Talk management Center.
The company says it is working to build awareness because managers of radio networks do not necessarily know who Cisco is. It expects to bring on more channel partners as the technology matures.
The technology is available to select customers now and will be available globally in the next 6 to 12 months.
More in the press release here.®