Old dog VMware learns new server partitioning tricks
Grizzled and more functional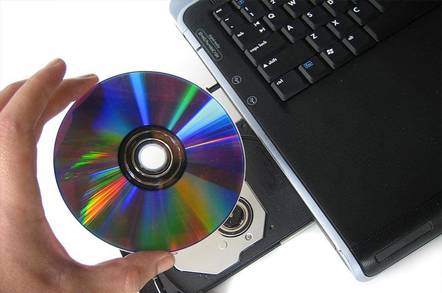 VMware stands as a rarity in the virtualization game. It's an old timer - a grizzled veteran. Few, if any, other companies in the x86 market can claim such a diverse, virtualized customer base or say they're on the third, fourth or fifth generation of a product.
VMware this week will talk up its maturity during the VMWorld user conference in Las Vegas because it has to. Microsoft and the Xen clan have mounted young but potentially formidable attacks against VMware's workstation and server partitioning stronghold.  To prove that it's still well ahead of the competition, VMware will show users its upcoming high-end ESX Server product, a slew of more sophisticated software management tools and fresh services programs.
"We are moving forward and adding value, while the other vendors are playing catch up," said Brian Byun, vice president of products at VMware, a subsidiary of EMC. "These are things that we've talked about for awhile and are delivering on."
So what can VMware customers expect to see with ESX Server 3?
Well, first off, VMware has created even tighter links between ESX Server and the VirtualCenter 2 (new release as well) management software. Advances with this software pairing have let VMware deliver something it's calling "distributed availability services."
Essentially, VMware is proposing that customers cluster together virtual machines just like they have done with physical servers in the past. It doesn't claim that many companies will turn to this option for their crucial Oracle databases, but it does suggest that customers will choose to use virtual machine clustering on a host of applications they would usually deem not crucial enough for typical clustering.
The obvious idea is that by clustering within the same server customers save on hardware costs and other overhead. This means you might consider clustering less crucial applications just because you can.
VirtualCenter will detect if a virtual machine crashes or even worse if a server crashes and move OS and software images around a physical cluster or virtual cluster, doing load balancing along the way. It can also shift applications around if a spike in load is detected.
In addition, VMware has bulked up the ESX product to handle larger workloads. The software can support up to four virtual processors and up to 16GB of memory. That's an improvement over support for just two virtual processors and 3.6GB of memory in the current version of ESX Server.
Along with the new software, VMware has added some new services programs that again give it the look and feel of a mature player in the virtualization market. It now has tools for surveying a data center to see which applications and servers could benefit most from partitioning. With this tool, services teams can assess a data center three to five times faster than in the past, Byun said. VMware can now also give customers more detailed roadmaps for long-term partitioning plans.
Both ESX Server 3 and VirtualCenter 2 are in beta testing and will ship in the first quarter of 2006. Most customers will typically install VirtualCenter on a dedicated server and then add ESX Server to different systems. A Virtual Infrastructure Node combining ESX Server, Virtual SMP and a VirtualCenter Agent starts at $5,000.®
Sponsored: Detecting cyber attacks as a small to medium business