PC shipments surge
Notebooks ahoy!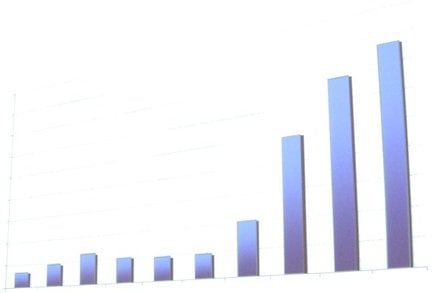 PC shipments are on the increase again, despite rising interest rates and spiralling oil prices.
According to research firm IDC, PC shipments grew by more than 17 per cent in the third quarter, driven by low-cost and portable systems, and beating a more conservative August forecast of 13.3 per cent.
International markets have continued to expand rapidly. In Europe, Middle East and Africa (EMEA), portable and desktop systems have surged, thanks to small business and consumer purchases related to European Union expansion, general infrastructure investments, and low prices. Robust growth for the final quarter of 2005 is predicted, fuelled by a solid back-to-school market.
The PC market grew 11 per cent in the US, fuelled by demand for notebooks and aggressive pricing in the desktop market, IDC said.
"The third quarter is typically defined by the back-to-school season, which was particularly strong this year," said Richard Shim, senior research analyst of client computing at IDC. "Notebooks were a significant influence in the consumers' back-to-school shopping and that carried over to other markets."
In Japan, the consumer market continued to improve in the third quarter, with new product launches pushing growth into double-digits, the company said. Low prices and rising adoption continued to fuel both business and consumer purchases in the Asia/Pacific market. Portable PCs now account for over 20 percent of total shipments in the region.
"We continue to see remarkable growth in the PC market and relative independence from broader economic trends," said Loren Loverde, director of IDC's Worldwide Quarterly PC Tracker. "Currently, the economic environment is not the critical factor affecting PC adoption cycles. What we're seeing now is a combination of PC replacements and new users responding to low-price milestones."
Despite expectations that slowing economic growth will eventually limit PC demand, the outlook is predicted to stay strong.
Meanwhile, research firm, Gartner, has released figures that show a similar picture in the PC market. According to its latest data, worldwide PC shipments grew 17.2 per cent year-on-year in Q3 to 55 million units. The growth is attributed to lower prices and demand for notebooks
The EMEA region saw PC shipments grow by more than 18 per cent in the period, Gartner said. Despite the stabilising PC prices, demand is expected to continue at a strong pace; Gartner analysts have speculated that this may indicate price points for consumer mobile PCs have reached an optimal point, encouraging new users and replacement buyers to buy earlier than expected.
In the US, PC shipments totalled 17.9 million units in the third quarter of 2005, a 10.5 per cent increase from 2004, while PC shipments in Japan grew nine per cent in the third quarter of 2005, Gartner said.
In terms of growth, Asia/Pacific was the star performer, with shipments increasing by 31 per cent, thanks to demand from China, Taiwan, South Korea, Hong Kong, as well as India. Latin America also saw significant growth, with a 22 per cent increase in PC shipments.
Both reports are in line with IDC's predictions earlier this year that the PC market would stay strong throughout 2005, despite economic concerns. ®
Copyright © 2005, ENN
Sponsored: Minds Mastering Machines - Call for papers now open