Swansea IT workers fear job losses
Lustre rubs off 'golden guarantees'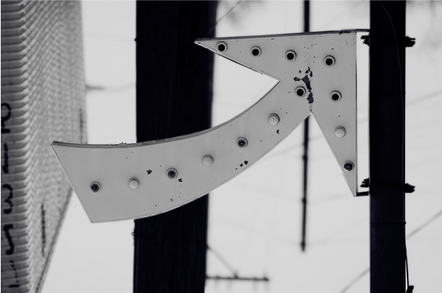 IT workers at Swansea Council - who went on strike for eight weeks last year in opposition to an outsourcing deal - fear their jobs could be put at risk once again.
As part of the ambitious service@swansea egovernment scheme as many as seven in ten of the council's IT workers are to be transferred to Capgemini. The council hopes the ten-year £155m project could save taxpayers up to £72m while delivering a whole range of whizzy services.
But insiders have told The Register that workers are growing increasingly unhappy about ongoing negotiations between the council and Capgemini and fear for their future.
This is supported by Unison, the trade union supporting the workers, which reckons that the council "is about to renege on guarantees of job security".
"Rumours of tortuous negotiations between Capgemini and the Council to finalise the already ailing contract suggest that the promises of no job losses for Swansea and no threats to pensions will not be delivered," said Union in a statement.
"Whilst the Council insists its 'golden guarantees' will form part of the service@swansea contract, they admit they will be powerless to enforce them once the contract has been signed."
But in a joint statement Swansea Council and Capgemini rejected the claims insisting that this was simply not true.
"We are disappointed by these inaccurate claims by the Union," they said. "The council has secured unique contractual guarantees which will provide transferring employees with exceptionally strong protection.
"It is wrong for Unison to claim that the council promised there would be no staff redundancies for ten years. Neither the council or Capgemini, or any other employer, could make such a commitment." ®