JBoss takes SOA step closer to IBM
It's all about the process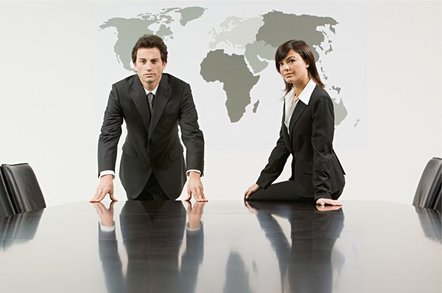 When IBM bought JBoss's application server rival Gluecode earlier this year, JBoss's chief executive, Marc Fleury, was characteristically unphased. he took time out to ensure there was no hasty response to IBM's predatory move.
Now he's back with plans to take JBoss further away from its original incarnation as an "open source application server company" and deeper into Service Oriented Architectures (SOAs) as a provider of business process tools and infrastructure.
This week the Drools open source Java business rules engine project voted to join JBoss for inclusion into the JBoss' Enterprise Middleware System (JEMS). Drools enables organizations to deploy rules for a specific process outside of an actual application, so the rules are not wrapped up with the application's presentation logic. This reduces the time to implement business changes where software is involved, so the theory goes.
Also announced this week is jBPM 3.0, the latest edition of JBoss's workflow process and orchestration engine. Updates include support for Business Process Execution Language (BPEL), backed by other infrastructure providers including IBM, BEA Systems and Microsoft, and used for the integration of web services and SOAs.
Js flock to next paragraph
In early 2006, JBoss will release JBoss Messaging - the "backbone" of its Enterprise Service Bus (ESB) - for the reliable delivery of messages. This is founded on the Java Business Integration (JBI) specification that was ratified by the Java Community Process (JCP) earlier this year. JBI enables Java to speak to business rules.
JBoss is making a play for the SOA and ESB space by focusing on the business process and business rules portion of software infrastructure. These areas are populated by many vendors, of which the largest, IBM, dominates the process debate. It can call on the work of thousands of .consultants at Global Services who refine processes, which are then "productized" in IBM's tools and blueprints.
Pierre Fricke, director of product management for JBoss, is confident Drools will help JBoss's JEMS platform undercut the competition. "With other companies you have to get a third-party rules engine or the rules engine is embedded in the integration package and you have to pay a six- figure sum to deploy. There's no six-figure sum with this," he told The Register.
JBoss is reaching out to a more business focused, less code-centric, audience with JEMS. The notion of separating the business process from the application will mean more business-level managers will be able to wade into development, using a simplified set of development tools - possibly based on drag and drop.
Fricke insists that Boss is not abandoning developers in its move towards SOA. Instead, it will call on partners Hewlett Packard and Novell to help sell JEMS-based software and services to this new group of constituents. ®
Sponsored: Becoming a Pragmatic Security Leader