Of Citrix roadmaps and other things
Access Suite Vision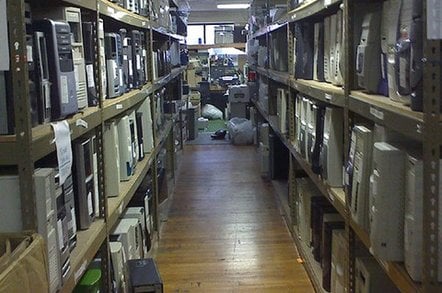 So off we went to the Agile Enterprise Seminar late last month, organised by Citrix-specialist consultancy Centralis, to catch-up on the Citrix roadmap and some new, related, technologies.
Citrix started as a simple terminal server for Windows, doing what Microsoft couldn't quite manage - even now, Microsoft's terminal server capabilities contain Citrix technology. This is a risky place to play in: we remember Citrix executives once describing it as riding on the back of a tiger, waking up every morning wondering if they'd got the contracts watertight, got the IP protection nailed down.
So, Citrix needs to be more than just a terminal server company. Its second focus was on load balancing and its current focus is on providing a holistic access platform– its unique selling point is probably that it really does recognise the trade-offs between access and security. Oh, and there's no more MetaFrame – it's now Presentation Server and Access Gateway and the integrated offering is called Access Suite.
Citrix has also been on the acquisition trail. The purchase of NetScaler, used in environments such as Google and eBay, brings accelerated application delivery (it was originally developed in Sun Micrososystems, which, unsurprisingly, wasn't too interested in a technology that could reduce server sales).
This complements Presentation Server for particularly critical business applications by prioritising application performance even ahead of cost of ownership. If the last decade was about building the network, the next decade will be about delivering applications on it and Citrix plans to win in this space. Although, having built the network, Cisco may offer strong competition again with its AON, Application Oriented Network.
Citrix has also quietly acquired a Canadian company called Motivus last year. This brings it a useful ability to dynamically configure access rights for mobile browser access to documents (from phones and PDAs for example), a useful feature of its Access Suite along with its Access Gateway hardware appliance, single sign-on Password Manager and integration with the HP OpenView Identity Management Suite.
Steve Atkinson of Citrix talked about very large systems (70,000 concurrent users) being built on this platform and the importance of the virtualisation of the underlying hardware (Softricity is now a competing company) – think of the possibility running a software phone system (VoIP) on Presentation Server. According to Atkinson, however, this is all considered part of the Access Suite vision, which will remain Citrix's focus for the foreseeable future.
Access Suite technologies address the business issues facing all businesses and provide a robust and resilient platform with security built in rather than bolted on. Presentation Server continues to be the foundation of Access Suite and its components can be used independently if necessary.