Business support for ID cards collapses
One in four like 'em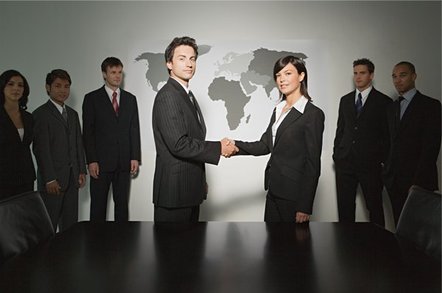 Two years ago 73 per cent of company directors were in favour of ID cards but that figure has now fallen sharply despite the London bombings.
Only 45 per cent of company directors now believe the introduction of ID cards would make British cities safer from terrorist attack and just 26 per cent think they would benefit their business. The same number of directors believe the death sentence for terrorist killers would make us safer. The figures come from a quarterly survey from the London Chamber of Commerce and Industry.
Guy Herbert, general secretary of lobby group NO2ID, said: "The more people learn about state ID control the less they like it, and this is as true for businesses as for private individuals.
The Home Office has been trying to flog ID control as a 'convenience' to a few of the very largest companies in the hope that this will push the others into line. But once entrepreneurs and managers wake up to the costs, risks and red-tape that a nationalised identity system will add to all employment and commercial relationships, scepticism could turn into fury."
One in four directors have changed how they travel as a result of the London bombings.
The latest survey found business leaders suggesting other policy changes instead of ID cards - 77 per cent believe extended stop-and-search powers would help, 70 per cent support armed police on tubes, trains and buses and 63 per cent support the reintroduction of conductors on buses.
The London Chamber of Commerce and Industry's quarterly Monitor survey talks to a sample of directors at 165 firms in London and the south-east.
More detailshere.
It also emerged yesterday, thanks to a written answer from Baroness Scotland of Asthal, that the government has already spent over £20m on ID cards. The government has paid PA Consulting just over £12m. Atos Origin, which ran the biometric trial, was paid £1,079,262. The Sirius consortium of Fujitsu Services, Global Crossing and PWC got £183, 648. ®