Chip and PIN gets loved up
UK preps for Valentine's Day sign over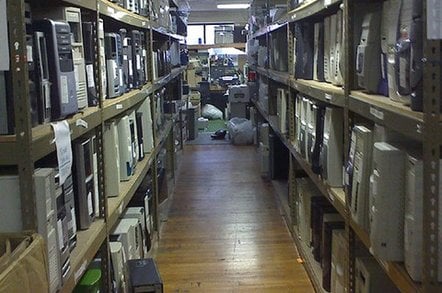 UK credit and debit card holders will have to remember their PIN in order to be sure of being able to pay by plastic after Valentine's Day 2006, the banking industry announced Monday. If shoppers don't use a PIN, their Chip and PIN card may be declined and the option of signing will no longer be guaranteed except for cards that have not been upgraded to chip and PIN or for purchases outside the UK or by disabled people.
Lost, stolen and counterfeit card fraud is down £36m (29 per cent) to £89.9m in the six months January to June 2005 compared to £126.6m in the same period last year. Backers of Chip and PIN say this drop is down to the introduction of Chip and PIN hence the decision to mandate the use of Chip and PIN (where available) from next February. Credit card fraud on the net isn't addressed by Chip and PIN, nor (in fairness) was it meant to be. Let's just not run away with the idea the Chip and PIN will eliminate all kinds of plastic fraud, even though it might help in certain cases.
Sandra Quinn of the Chip and PIN Programme said more than nine out of ten people have a chip and PIN card. "Using Chip and PIN has already cut fraud – and now we want to close off even more opportunities for the fraudster," she said. "This announcement is targeted at the minority of consumers who have chip and PIN cards but are not yet using PIN. There are four months left to ensure they find out, remember and use their PINs."
A recent poll of 2,000 consumers by RSGB Omnibus found that 87 per cent of chip and PIN cardholders find the system easy to use. In order to convert the few hold-outs the Chip and PIN Programme has launched a I ♥ PIN consumer awareness programme focusing on the 14 February changeover date. The scheme aims to encourage people to use their PIN more regularly (as if they had much of a choice). Let's hope the use of a construction borrowed from the unmemorable existential comedy I ♥ Huckabees does not doom this PIN promotion scheme to similar lacklustre reviews. ®
Sponsored: Quit your addiction to storage